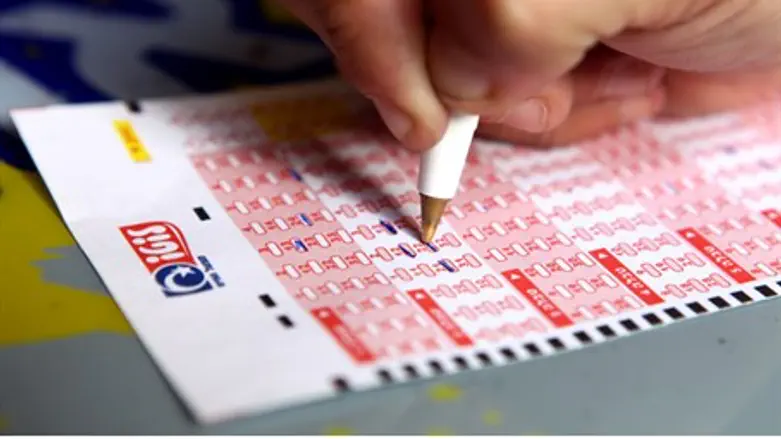 Lotto card (Illustrative)
Flash90
A 50 year-old working father of 5 won the lottery this week, earning some 26 million NIS (New Israel Shekels) (approximately $7,350,000 US).
The winner reportedly said that he also won 1,000 NIS last week (around $280), after guessing the right combination of lotto numbers for a daily drawing. When he told his wife of the news, she allegedly told him that he's "moving in the right direction" for something greater. 
"One night last week I dreamed that I won the big lottery prize," the winner said. "I filled the double lotto charts out all week - it's 46.80NIS for 8 attempts - and later added another 2 attempts on my way to work. The 2 extra attempts, which were my birthday and my wife's birthday, won me the 26 million shekels," he said.
The winner works in the textile industry in the center of the country, and is father to five children. "I'm happy that my children will now be able to get by in life," he stated. "I'll open a savings account for each of them to use to go to university, get married, and buy an apartment." 
The winner also added that he plans to be very reasonable about what he does with his winnings outside of providing for his family. "I have a good and quiet life. I am doing what I love. Life as a lottery winner will not change anything for me - I will still go to work, and when I retire I can afford to accomplish my dream and travel around the world." 
The lottery also had a single prize winner of 13 million NIS. As of this morning, he has not yet claimed his prize.