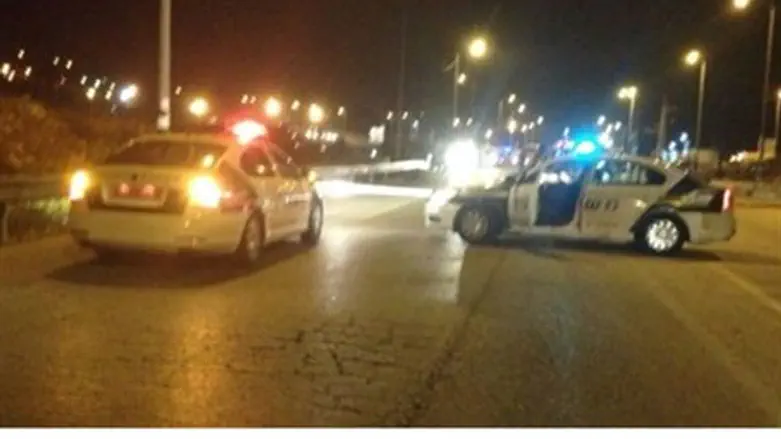 Tapuach Junction after attack
Ichud Hatzalah Shomron
A terrorist was shot dead Thursday evening after he used a flare gun to fire at Israeli civilians at a hitchhiking stop at Tapuach Junction, in Samaria. No Israelis were hurt.
A soldier who was stationed in an IDF position near the Tapuach hitchhiking stop fired at the terrorist after he opened fire on the civilians.
Judea and Samaria police are inspecting the terrorist's body for a possible explosive charge. All roads leading to Tapuach Junction have been sealed off.
Attack near Modiin
Terrorists fired on IDF soldiers overnight and attempted to run one officer down. No injuries were reported in the incident.
The incident began when IDF soldiers began tracking a vehicle that had left the Palestinian Authority Arab town of Naalin and was driving toward the nearby Israeli city of Modiin.
Their suspicions regarding the intentions of the occupants of the vehicle were soon proved correct when those sitting in the car began firing out the window. Soldiers gave chase.
At one point an IDF commander managed to stop the car. The driver attempted to run him down, and he responded by opening fire. However, the driver managed to escape.
Soldiers later found the car that had been hit, but continue to search for the attackers.