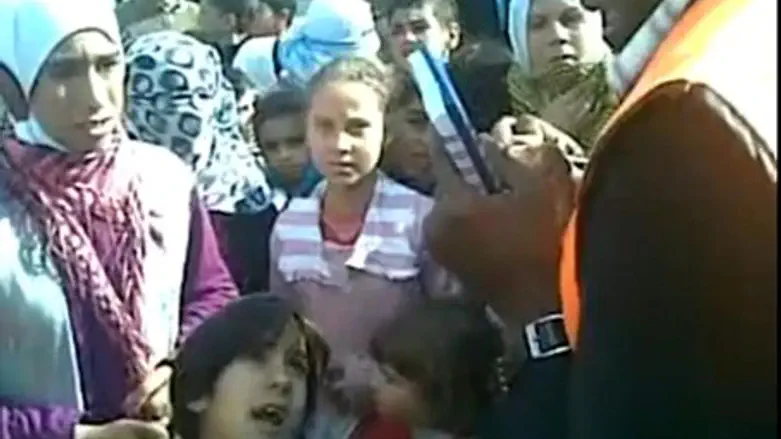 Syrian children speak with Arab League observ
Israel news photo: Ugarit News
Leaders of the Syrian Opposition met with top officials of the Arab League in Cairo yesterday (Saturday) to discuss efforts to end the Syrian Civil War, Lebanese news site The Daily Star reports. 
The meeting reportedly took place between members of the Syrian National Coalition and Arab League Secretary General Nalib al-Arabi, where a discussion was launched regarding a possible peace conference to end the war, which has raged since the 'Arab Spring' in 2011.
Arab League envoy to the UN Lakhdar Brahimi has voiced uncertainty regarding the UN's upcoming Geneva peace conference later this month; Saturday's talks could be a means of circumventing the complications wrought in international peace efforts and effecting change more quickly, through more influential players in the Middle East's political circles. 
This is not the first time the Arab League has been called to solve the crisis. Earlier this year, President Shimon Peres urged the League in an address to the European Union to form a provisional government to end the conflict.
The death toll from the conflict has reached 115,000 as of last month, according to a poll by NGO Syrian Observatory for Human Rights. The ongoing war has also left millions homeless, with the number of refugees who have fled the country estimated to be somewhere between 2 to 3 million.