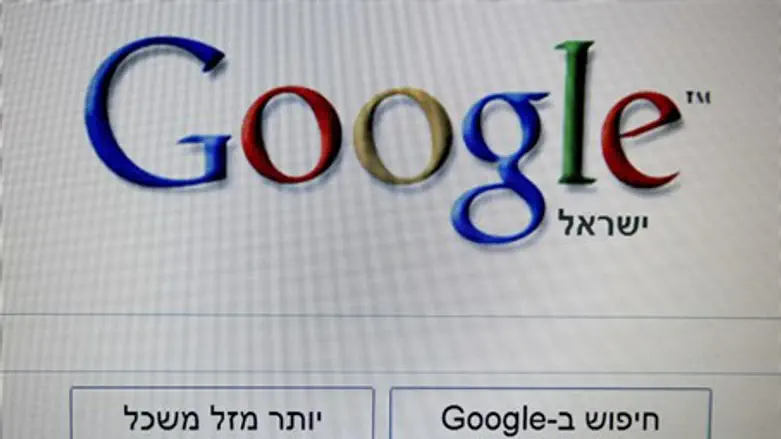 Google in Hebrew
Flash90
America's National Security Agency (NSA) broke into the Google and Yahoo data centers, giving itself access to hundreds of millions of accounts, according to a document released by NSA whistle-blower Edward Snowden.
The Washington Post reports that the document, a top-secret accounting dated Jan. 9, 2013, reveals that the NSA's acquisitions directorate sends millions of records per day from internal Yahoo and Google networks to NSA headquarters.
Among the data obtained by the NSA are records that would show who sent and received emails, and content including text, audio and video.
 The Washington Post report noted that the NSA has the option of legal access to Google and Yahoo accounts with a court order.
The NSA stated in response to Snowden's latest leak that it is "focused on discovering and developing intelligence about valid foreign intelligence targets only."
Google seemed unconvinced, with Google's chief legal officer saying the company has "long been concerned about the possibility" of government spying, and is "outraged at the lengths to which the government seems to have gone to intercept data."
Snowden has released documents on many occasions since he began openly reporting on NSA secrets in mid-2013.  Among his latest revelations are claims that the NSA shared sensitive information with Israel, and that the United States hinted that Israel was behind a cyber attack on the Elysee Palace.
Snowden is currently in Russia, where he has been given temporary political asylum.