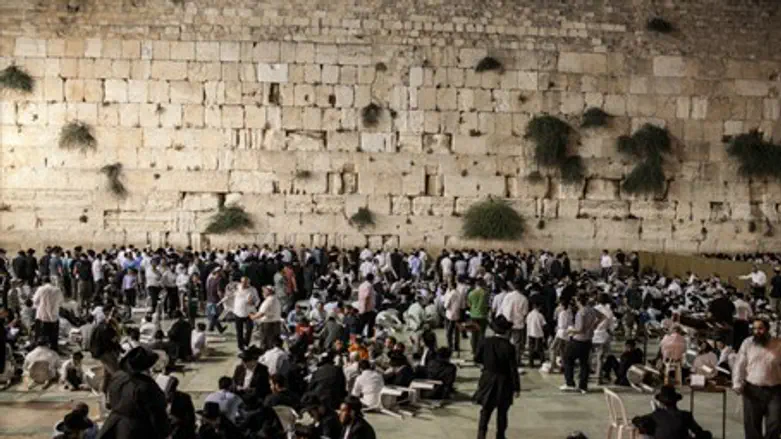 Illustration: At the Western Wall
Flash 90
Paula Abdul, the singer, dancer and celebrity judge born to Jewish parents in Los Angeles, plans to travel to Israel this week for the first time and have a bat mitzvah at the Western Wall.
Yedioth Ahronoth reported Monday that Abdul plans to celebrate her bat mitzvah during her visit, at a delay of nearly forty years after the traditional age of 12.
Arutz Sheva's Hebrew site reported about a Chabad event in Toronto on November 25, 2012, in which Abdul as guest of honor gave a speech entitled "My Jewish Soul."  At the event she talked about her dream to have a bat mitzvah in Israel.
Abdul will be hosted by the Ministry of Tourism in her travels, and during her stay will meet Tourism Minister Uzi Landau.  She is expected to visit the main tourist sites in Israel, including Jerusalem, Tel Aviv and the Galilee.  She will also interact with Israel's leaders in the realms of fashion, dance and music.
During her stay Abdul will also meet President Shimon Peres on Tuesday at his Jerusalem Residence.
Abdul began her dancing career when she was eight years old, becoming a highly requested choreographer of video clips for Janet Jackson among others. She later started composing music and singing to great success.  The reality show about her life "Hey Paula" similarly was well received and recently she was a judge on the popular American talent shows "American Idol" and "X-Factor".