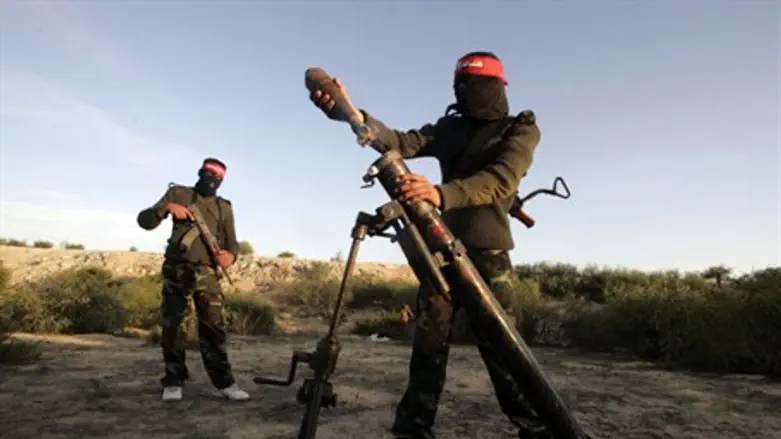 Examining mortar damage in Sha'ar HaNegev (ar
Israel news photo: Flash 90
Gaza terrorists fired two mortar shells at the southern Negev early on Sunday afternoon. The shells exploded in the Eshkol region, but did not cause injury.
The military has advised agricultural workers in the area to seek shelter.
Last week terrorists from Hamas-controlled Gaza fired a mortar shell that hit the Eshkol region. Less than a week earlier, a projectile fired from Gaza hit southern Israel.
Recently, Hamas' "military wing" has admitted to being behind an attempted attack involving a "terror tunnel" leading from Gaza to an Israeli kibbutz. The group admitted that the tunnel was to be used to kidnap Israeli soldiers.
Israel suspended the transfer of construction supplies to Gaza through Israeli territory in response to the discovery of the tunnel.
Mortar attacks have increasingly become an issue on Israel's northern border, as well, where projectiles have crossed the border as fighting rages in Syria's civil war. In early October two IDF soldiers were wounded by cross-border mortar shell fire.