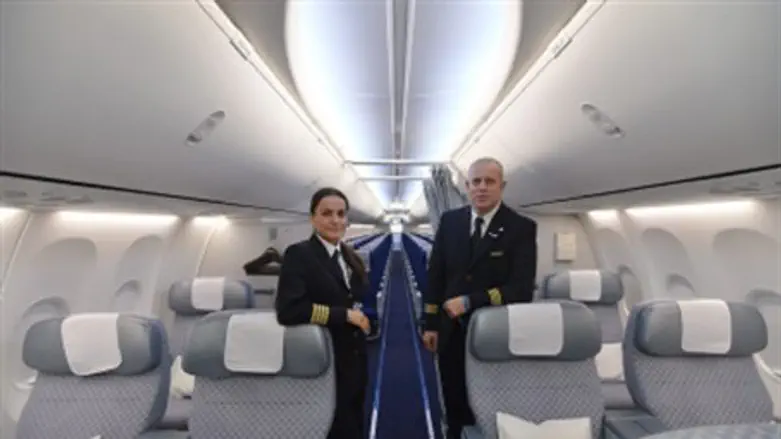 737-900 interior
Flash 90
Israel's national airline, El Al, is presenting to the public its new Boeing 737-900 jets.
Boeing announced Thursday that El Al has ordered two more Boeing 737-900 jets, the higher-capacity, longer-range version of its popular single-aisle jetliner.
The order for the 737-900 is valued at $192.2 million at list prices, but airlines can negotiate a lower price.
El Al, which operates an all-Boeing fleet of nearly 40 planes, previously ordered six 737-900s, saying it had paid $320 million to buy them.
Boeing delivered the first of those planes on October 9 to the Israeli flag carrier, which was established in 1948.
"This order is the latest chapter in a partnership between Boeing and El Al that stretches back to the foundation of Israel, and it is a sense of enormous pride to the entire company that such a prestigious airline continues to operate an all-Boeing fleet," said Todd Nelp, vice president of sales for Europe, Boeing Commercial Airplanes.