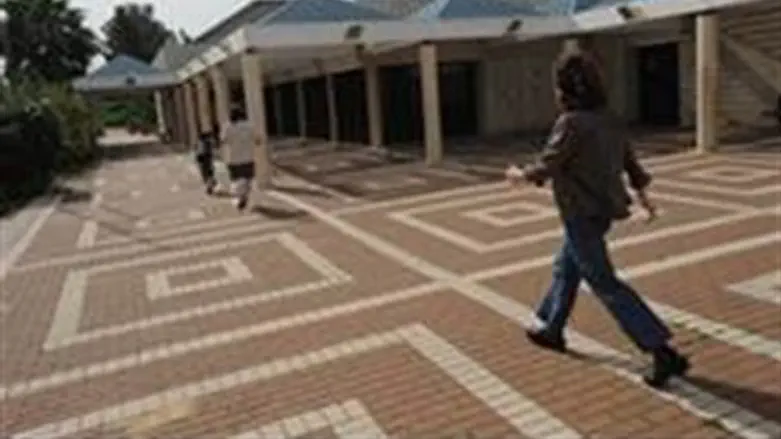 Harish
Flash 90
In Harish, a soon-to-be city in the Nahal Eeron / Wadi Ara region in north-central Israel, the Likud list headed by hareidi candidate Yitzhak Keshet was victorious in the municipal elections. Keshet is a member of the relatively large group of Breslover Hassidim who made the small community their home over the past few years.
The Bayit Yehudi list that competed against the Likud's was headed by Shlomo Klein, a member of the religious Zionist group which has been living in Harish for over a decade.
The Likud list received 61% of the votes and will have 4 of 7 council seats.
The first Breslover Hassidim came to Harish from Haifa, where they had encountered violence from secular neighbors who did not want them living there. They had established a "kollel" yeshiva in the neighborhood of Romema in 2007, but were forced to close it down and eventually found refuge in Harish.
The first neighborhood in Harish was built in the 1990s and infrastructure for a city was put in place, but various factors combined to prevent the community from expanding. These included the fact that the government allowed an Arab crime clan from Ramla to settle in the community, and the violence that erupted in the region in 2000, when Arab Israelis blocked a major highway for several days, at the same time that Palestinian Authority Arabs under Yasser Arafat launched the atrocious terror war known as the Second Intifada.
Until last year, Harish was a part of the Katzir-Harish Local Council. Recently, however, Katzir joined the Menashe Regional Council and Harish became an independent entity. Thousands of housing units are about to be built there and it is expected to be a mixed city that includes hareidim, religious Zionists, secular Jews and Arabs.