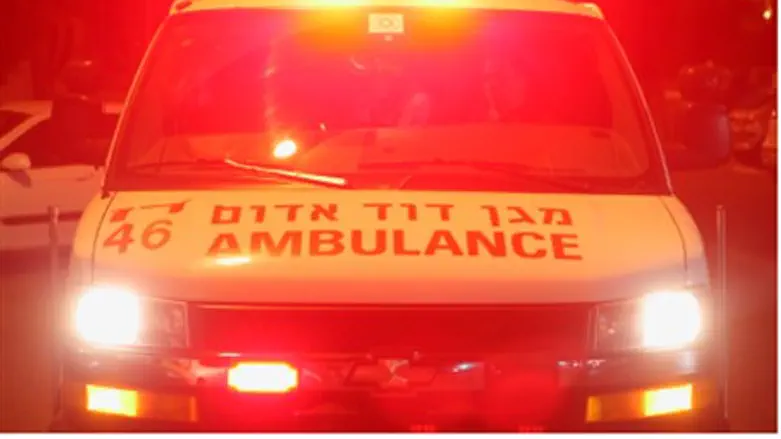 Ambulance ((file)
Flash 90
A 50 year old resident of Kiryat Ata has been killed in a hit and run road crash Friday morning.

The man was knocked down at around 5.30 this morning as he crossed Zevulun Street, one of the main roads in the town, around 15 km east of Haifa.

Passersby alerted emergency rescue services Magen David Adom and Ichud Hatzalah, who confirmed the victim had died.

Police responded quickly, erecting roadblocks in the area and a short time later arresting a 23-year-old driver from the adjacent town of Shfaram. The driver denied he was involved in the incident although police said his car showed signs of a collision.

Police have opened an investigation into the incident and are collecting evidence from the scene.

In other incidents, eight people were injured Thursday in a head-on collision between two vehicles that took place on the Bik'a (Jordan Valley) Highway, between Mehola and Beit She'an. Meanwhile two people were killed and several were injured in a serious car crash that occurred late on Wednesday night in the Dead Sea area.