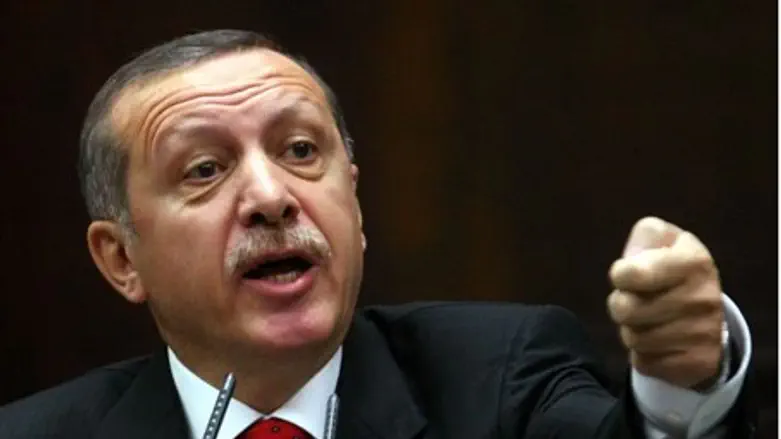 Turkish Prime Minister Recep Tayyip Erdogan
AFP photo
Turkish-Israel relations were so hostile last year that Turkish Prime Minister Recep Tayyip Erdogan deliberately exposed a network of Iranians who had been working with the Mossad, Israel's intelligence agency, the Washington Post reports.
Erdogan gave Iranian authorities the names of up to 10 Iranians who had been meeting with Mossad handlers.
Sources told the paper that Turkey's deliberate exposure of the agents' identities was a "significant" blow to Israel's intelligence in Iran.
Israel reportedly had run part of its Iranian network through Turkey, Iran's neighbor. Turkey's internal intelligence agency would have been well placed to pick up on the meetings between Iranians and Israeli agents within its borders.
Turkish intelligence chief Hakan Fidan is considered by Israel to have friendly ties to Iran, according to the report. However, United States intelligence personnel continue to deal with Fidan.
Following the agents' exposure, Israel's relationship with Turkey remained hostile for many months. Prime Minister Binyamin Netanyahu maintained his refusal to apologize to Turkey for the Mavi Marmara incident, in which nine Turkish citizens were killed by IDF commandos after attacking Israeli troops in a failed effort to break Israel's naval blockade on Hamas.
Erdogan continued to verbally attack Israel, calling Zionism a "crime against humanity."
Over the same period the U.S. continued a trend of closer ties with Turkey. U.S. diplomats worked behind the scenes to repair ties between Israel and Turkey.
In March 2013, Netanyahu apologized to Turkey for the Mavi Marmara deaths and agreed to compensate the families of the Turkish citizens who were killed. In response, Erdogan cancelled legal proceedings he had launched against IDF officials, and opened talks to end the diplomatic crisis between the two nations.