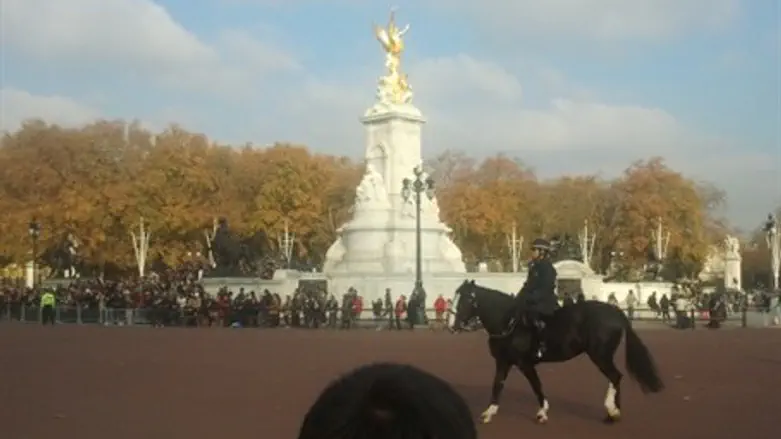 London
Uzi Baruch
Four men have been arrested in London in a counter-terrorism operation, the Metropolitan Police have said, according to the BBC.
Scotland Yard said they were held under the Terrorism Act 2000 on suspicion of the commission, preparation or instigation of acts of terrorism.
Armed officers were involved in the arrests, which took place Sunday evening in the Whitechapel, Bayswater and Peckham areas, according to the report.
Police said searches were taking place at six addresses.
In a statement the Met said the arrests were made during a "pre-planned, intelligence-led operation." The men have been taken to a south London police station.
A man who saw an arrest taking place in told the BBC said he saw three men being held by against a wall by officers.
"There was quite a lot of police," he said. "There was quite a scene as I approached."
The arrests come just several days after MI5 chief Andrew Parker warned that there are thousands of Islamic extremists living in the UK who see the British public as a valid target for attack.
Parker also said Islamic terror had become more complicated to track than ever before.
Recently, Al-Shabaab, the terrorist group which carried out the recent attack in a mall, said it was planning to target Britain next.
A hate preacher wanted for recruiting terrorists to the group warned in a newspaper interview that Britain was the next target for the Somali Al-Qaeda affiliate.
In May, a 25-year-old British soldier was brutally beheaded by Muslims in the middle of a London street.