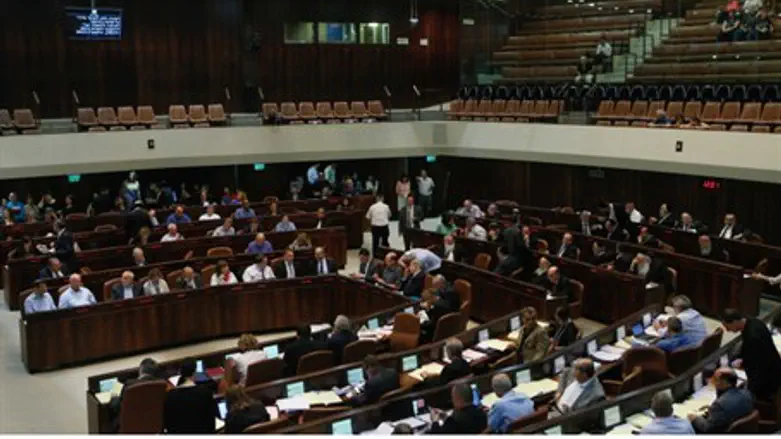 The Knesset
Flash 90
The Knesset is seeking help from Israeli students in creating a new "graphic language" that will include a logo, slogan, stationary, cell phone applications, and more.
It has decided to incorporate the state symbols – the menorah and olive branches – into the design. The Knesset also wants to emphasize its accessibility to the Israeli public.
Knesset officials have turned to design schools across the country, and have created a competition in which design students can submit their proposals. Further submissions will be invited in a series of newspaper ads, to allow an equal opportunity to participate.
Graphics students will be invited to take part in tours of the Knesset and workshops. Their work will be anonymous during the selection process.
On Monday, the full rules of the contest will be published on the Knesset website.
A committee including Members of Knesset, senior Knesset staff and design professionals will choose a set of finalists from among the entries. The public will then be invited to select its three favorites. The vote will then go back to the committee, which will pick a winner.
Knesset Speaker Yuli Edelstein said he sees the project as important.
"The time has come for the kNesset to find a way to express its uniqueness and its relevance to every citizen in the country. I see this competition as having great educational value, and I plan to personally take part in meetings with the hundreds of students who will visit the Knesset," he declared.