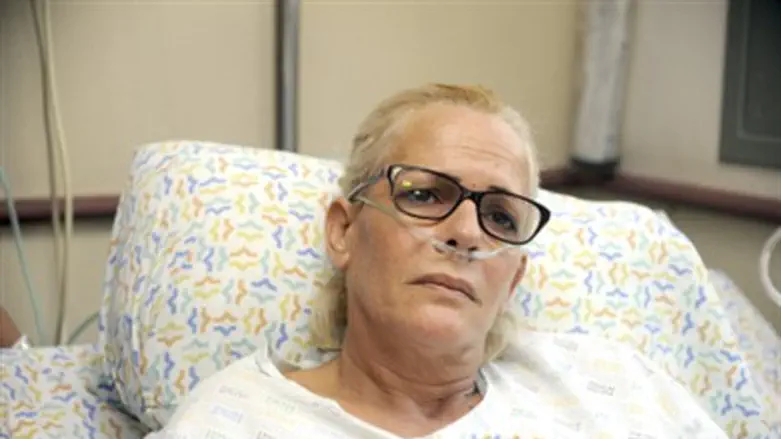 Monique Ofer
Flash 90
The widow of Sraya Ofer, who was brutally murdered in the Jordan Valley Friday, told reporters at week's end that the Jordan Valley (Bik'a) is one of the safest places in Israel. She added that the state must give protection to all of its citizens, including those who live in secluded spots.
Speaking from her hospital bed at Afula's Ha'emek hospital, she said Sraya "was simply an amazing character who knew how to help, make others laugh, make others happy, and offer help. An amazing man who was cut down by two low-lives, just like that."
She refrained from providing details of the murder, because security forces asked her to refrain from revealing information that could compromise the investigation. Voice of Israel public radio said that she is in the orthopedic wing of the hospital and that her condition is light to moderate.
Ofer was murdered with clubs and axes at his home in the community of Brosh, in the Bik'a Valley, which forms the northern part of Israel's border with Jordan. He was a past commander of the elite Sayeret Shaked infantry reconnaissance unit, and was a colonel in the reserves.  
He and his wife heard sounds outside their home. He went out and was murdered at the entrance to the resort village he had built.
Sraya Ofer will be laid to rest Sunday at 5:00 PM at the Kfar Vitkin cemetery.
Five Arabs were arrested in connection with his murder on Friday.