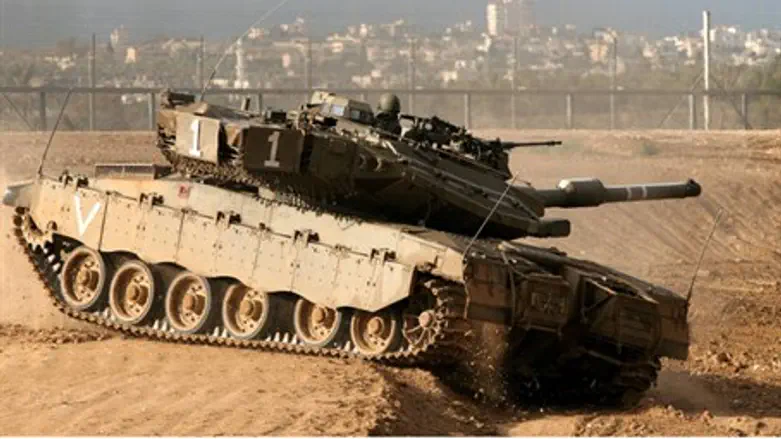 Merkava tank
Israel news photo: Flash 90
Two IDF soldiers were lightly injured Thursday, when the tank they were operating turned over near to the Shizafon base in the south of the country.
The soldiers were taking part in a routine training exercise, using live ammunition near to the Shizafon training base. Evacuation to hospital was not necessary, with IDF medics treating the pair for their injuries on the scene. The IDF have said they have begun an investigation to ascertain why the tank rolled over.

In May this year, two IDF soldiers were wounded, when their tank rolled over in a training accident in the north of the country. Last week, a tank soldier was moderately injured when a bullet accidentally discharged from a machine gun hit him in the head. 

Earlier this week, on Wednesday, two IDF soldiers were also wounded in the Golan Heights in the north -  when they were hit by shrapnel from a mortar round fired from Syria which landed nearby. The two, both combat soldiers from the Nahal Brigade, received medical treatment on the scene.

From initial army investigations, the mortar is likely to have been a case if accidental fire and part of the ongoing fighting in Syria. The IDF Spokesperson said Nahal troops returned fire to the source of the Syrian mortar.