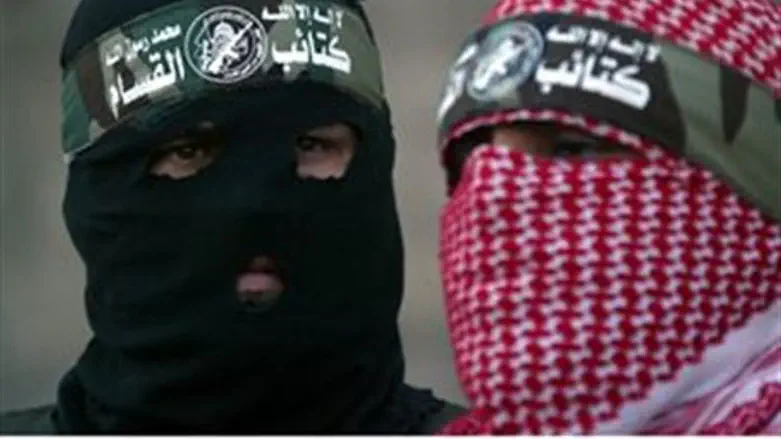 Terrorists (illustration)
Flash 90
The U.S. raid in Somalia on Saturday reportedly targeted a Kenyan of Somali origin known by the name Ikrima, described as a foreign fighter commander for Al-Shabaab in Somalia, U.S. officials said on Sunday.
The officials, who spoke to the Reuters news agency, were speaking on condition of anonymity.
The United States has not formally named the target of the weekend raid in Somalia, in which Navy SEALS stormed into the Al-Shabaab stronghold of Barawe.
One U.S. official had previously said the raid failed to capture the target and it isn't clear if he was killed, although several Al-Shabaab members were killed.
Al-Shabaab has claimed responsibility for the recent deadly attack at a Nairobi shopping mall. The raid, however, wasn't a direct response to the attack on the mall.
Officials said the senior Al-Shabaab member was a terrorist the U.S. had been watching for some time, since before the Nairobi attack.
In a separate raid on Saturday, American troops assisted by F.B.I. and C.I.A. agents seized Nazih Abdul-Hamed al-Ruqai, known as Abu Anas al-Liby, a suspected leader of Al Qaeda, on the streets of Tripoli, Libya.
Abu Anas was indicted in 2000 for his role in the 1998 bombings of the United States Embassies in Kenya and Tanzania and had a $5 million bounty on his head.
Libya's interim government on Sunday demanded an explanation from the U.S. for what it called the "kidnapping" of a Libyan citizen.