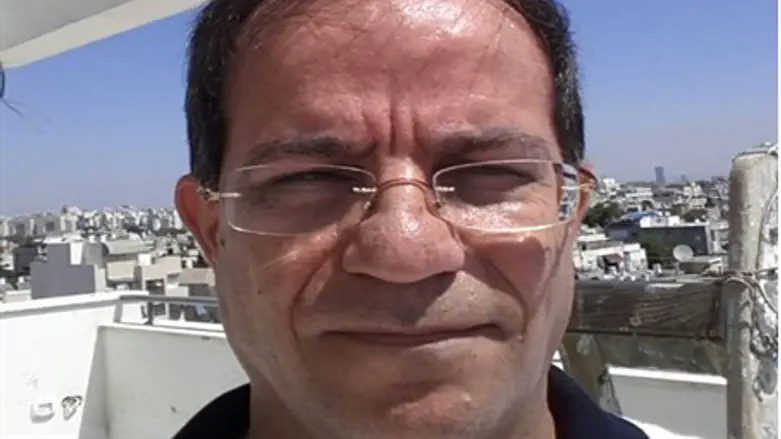 Mansouri in Tel Aviv
Shin Bet spokesman's office
State prosecutors have officially charged Iranian citizen Ali Mansouri with spying on Israel. Mansouri was indicted Sunday morning in the Lod District Court.
Mansouri, 55, is also a Belgian citizen, and sometimes goes by the name Alex Mans.
According to the indictment, Mansouri was recruited by Iranian intelligence in 2012 for the job of spying on Israel. He entered Israel three times for this purpose, and continuously tried to open a business in Israel in order to provide a cover for an additional Iranian agent, who was to arrive in Israel at a future date.
He met with Iranian intelligence agents several times and received direction from them, the indictment stated. He acted in a clandestine manner, for example, by attempting to conceal his identity.
After each trip to Israel he allegedly met with his Iranian handlers to report on his mission, and to receive instructions regarding his next trip. The information he passed on included details on security at Ben Gurion Airport and photographs of the airport, the United States embassy, and of a security installation.
Mansouri was arrested on September 11, as he attempted to leave Israel. The arrest was under a gag order until last week, when it was allowed to be made public, a step which reportedly followed intervention from "Israel's highest echelons."
Iran has accused Israel of arresting Mansouri in order to "end its isolation."