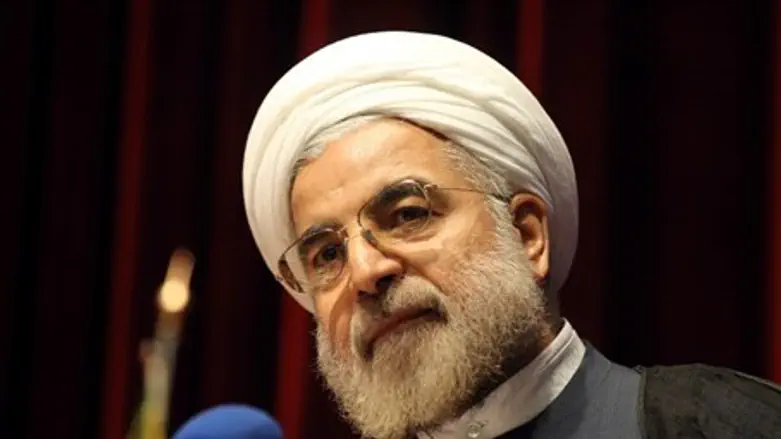 Iranian president Hassan Rouhani
AFP photo
Iran's President Hassan Rouhani has urged Israel to sign the Nuclear Non-Proliferation Treaty, is his second speech at the UN General Assembly this week. Rouhani called for a world disarmament conference that would establish a nuclear-free zone in the Middle East.
"As long as nuclear weapons exist, the threat of their use exists," Rouhani said, and mentioned the use of nuclear weapons against Hiroshima and Nagasaki in World War 2.
Rouhani said that Israel was the only country in the region that had not yet signed the Nuclear Non-Proliferation Treaty (NPT).
Earlier, Arab states proposed a non-binding resolution to the UN's nuclear watchdog, the International Atomic Energy Agency (IAEA), calling for Israel to join the NPT and to allow its nuclear facilities to be inspected by the IAEA.
However, member states of the UN nuclear agency voted down the resolution.
"The world has waited too long for nuclear disarmament," he said. "Almost four decades of international efforts to establish nuclear weapon-free zones have regrettably failed. Urgent, practical steps toward the establishment of such a zone are necessary. The international community has to redouble efforts in support of the establishment of this zone."
Nuclear disarmament "should be implemented in a comprehensive and non-discriminatory manner," he added, and in the process, "nuclear states should refrain from threats or use of such weapons against non-nuclear states under any circumstances."
"Threatening non-nuclear states with nuclear weapons should end. The modernization of these weapons undercuts efforts for their total abolition," he said.