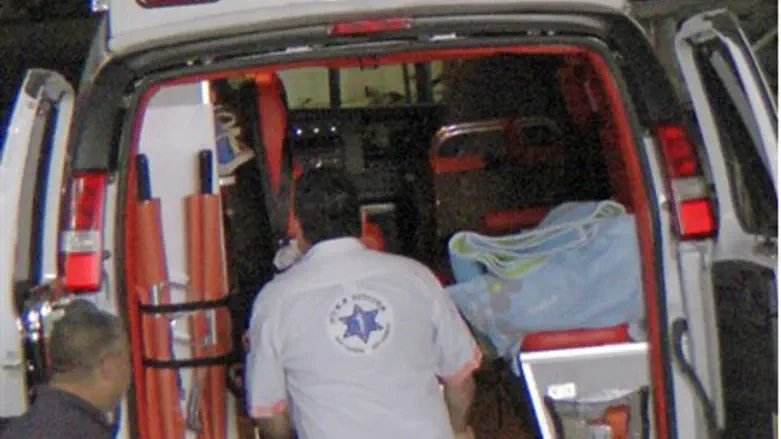 Israeli ambulance
Flash 90
Two children, a girl aged 5 and a boy aged 7, were found stabbed to death in their Jerusalem home Monday morning, on Ein Gedi street. Their mother, 40, was in serious condition with what may be self-inflicted stab wounds. Police suspect that the mother murdered her children and tried to kill herself.
The director of the trauma room at Hadassah Ein Kerem Hospital, Prof. Avi Rivkind, said that the woman was brought to the hospital with a neck wound after her throat was cut. He said, however, that it was too soon to determine that the woman is the one who stabbed herself.
The police say that a neighbor called them after the woman's sister asked him to do so. The sister apparently tried, unsuccessfully, to prevent the murders.
IDF Radio reported that the woman had immigrated to Israel from Ukraine or Moscow last year. She was divorced and her ex-husband did not immigrate to Israel with her.