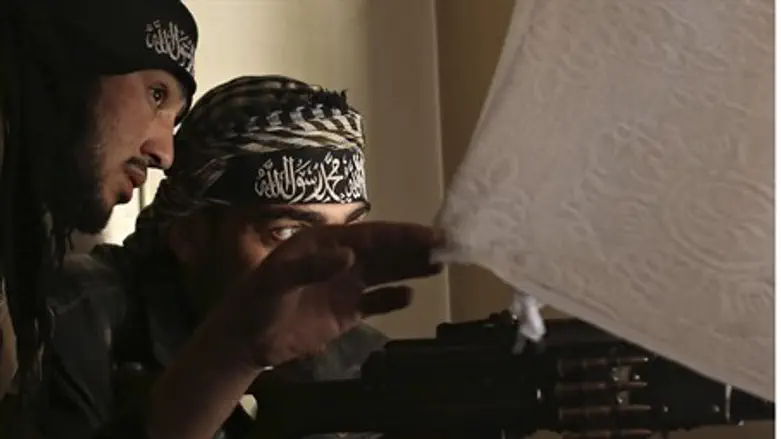 Syrian rebels take aim near Damascus
Reuters
As the fighting in Syria continues, the rebel forces are continuing to record victories against the Syrian army. This past weekend the rebels reported that they were able to overtake a battalion of the Syrian armored corps north of Deraa, not far from the Israeli border.
The rebels reported that they had been able to seize five T-72 tanks, four T-55 tanks, three armored personnel carriers, four anti-aircraft guns 23 millimeters in diameter, two vehicles with a heavy machine gun and many guns.
Meanwhile, a video uploaded to YouTube by the rebels video shows that sometimes one simply needs some luck.
The video shows one of the rebel fighters walking, following a battle, to catch up to his fellow fighters, when suddenly a mortar shell explodes very close to him. Luckily for him, the fighter is only lightly wounded and is shown catching up with the other members of the force.