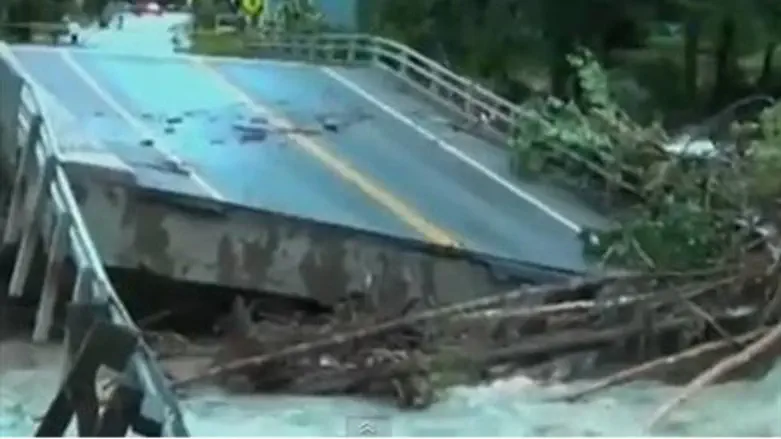 Flooding (illustration)
Screen Capture
The state of Colorado is undergoing a large-scale rescue operation after devastating mountain flooding left five dead and hundreds unaccounted for.
Many residents have already been forced to evacuate affected areas, while there are still hundreds stranded among the cut-off roads since Thursday. 
Food and water supplies have run low in some communities, and the National Guard has been deployed to one town to provide supplies while the inhabitants wait to be rescued.
Reports claim that the flood waters are now subsiding at the moment, but more rain should be coming causing more possible flash flooding.
Officials have said that over 200 people are still unaccounted for, but some may simply be out of contact with family and friends, or awaiting rescue. The damage to the roads have been so serious that emergency services were not able to respond to residents in certain ares.
Rescue teams are now using helicopters to airlift the residents in the mountain village of Jamestown, BBC News reports, while the National Guard has been using large trucks to get through the floodwaters in the town of Lyons to deliver food and water to those still trapped.
Towns such as Jamestown, Lyons and Longmont have been reduced to virtual islands by the swirling waters.
Days of heavy rain have caused severe damage to property and forced the rescue of more than 2,500 people, Boulder County authorities have said. More than 38 cm (15 inches) of rain fell in a single week, according to the National Weather Service.
President Barack Obama has signed an emergency order approving federal disaster aid for Boulder County.