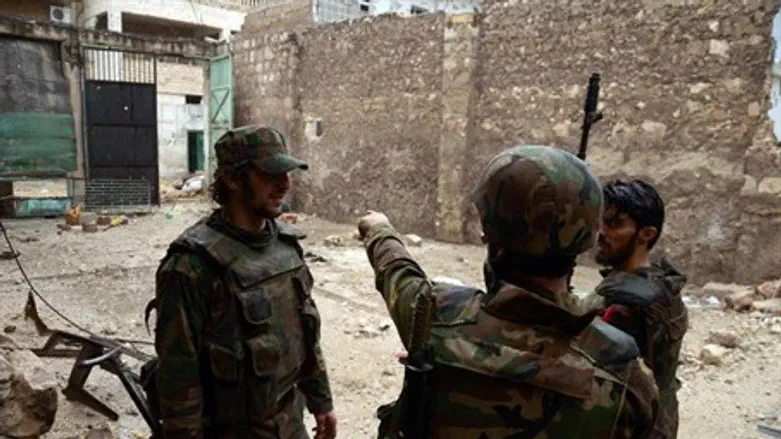 Syrian soldiers (illustrative)
AFP file
Syria expert , Professor Eyal Zisser, from Tel Aviv University believes the Syrian people have a "clear reason to celebrate" since the U.S. Administration removed the looming threat of a military intervention in Syria. 
In Zisser's words, "Now Bashar Al Assad can continue the struggle against the rebels and can eventually win the war."  
Professor Zisser continued to speculate on what the coming months will bring for the crisis in Syria. 
"There is a wide gap of the Russian proposal and what the United States is expecting of Russia and of Syria. The Americans are speaking of the destruction of chemical weapons, while the case for the Syrians and Russians, they are ready to declare that Syria has such weapons. It can end with no agreement and we can end up where we were a week ago."
Zisser infers that the war will continue and that Assad will eventually win due to the failure of the rebels.
"The rebels were not able to form a real army, to join forces, to elect a political leader, or to appoint a military commander. Their failure will probably give Bashar Al Assad the victory."