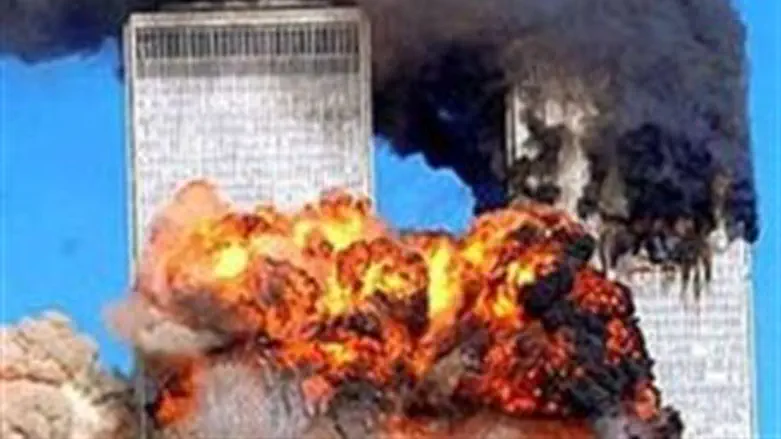 9/11attack
Israel news photo: Flash 90
A moment of silence was held in Israel to commemorate the 12th anniversary of the tragic loss of nearly three thousands innocent lives on September 11th 2001.
Strategic Affairs Minister Yuval Steinitz paid his respects, among other dignitaries, at a memorial held in Israel this afternoon for the victims of the 9/11 attacks by Al Qaeda - the largest terrorist atrocity to take place on US soil.
Steinitz recalled his experience after visiting the site of the attacks soon after.
"I was there a week after the biggest terrorist attack in history in New York. [It was] hell on earth. It was a watershed event and showed how dangerous terrorism can be not only to Israel but to the whole world."
Addressing the situation in Syria, Israel's Minister of Strategic Affairs noted that the motivation of Islamist terrorists to inflict mass-casualty attacks on civilians underlines the dangers of chemical weapons in the hands of extremists, and the importance of having a credible military deterrent.
Israel "does not want to take part in the bloodshed around us," he said, "but if we are attacked, we will respond with great force. Our red lines are clear. The Twin Towers attack should remind us of how dangerous giving chemical weapons to regimes like Syria and Iran are."
The event chairman spoke at the unveiling of a monument commemorating the tragic events.
"We set up this monument at the entrance of Jerusalem in order for everyone to know and see the writing on the wall. I hope that this monument here will serve as a reminder to all those countries of the need to eradicate terrorism from the world."