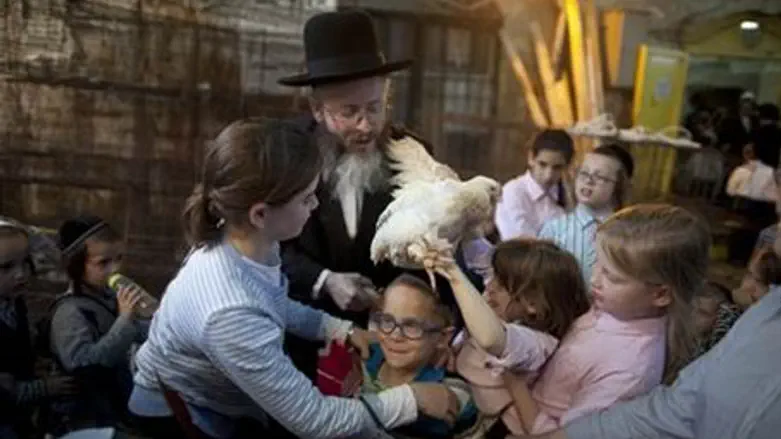 Kaparot in Jerusalem
Israel news photo: Flash 90
As Yom Kippur approaches, many Jews are continuing the tradition of kaparot with a live chicken, despite criticism of the practice.
The ritual involves circling a live chicken over one's head three times and symbolically transferring one's sins to the animal. The chicken is then slaughtered and eaten. Many have the practice of donating the chicken's meat to the poor.
Citing a number of halachic (Jewish legal) authorities, MK Rabbi Dov Lipman of Yesh Atid recently created a stir by referring to the custom as "deplorable" and "pagan." Lipman urged Jews to perform the kaparot ritual with money or with flowers instead, as many currently do.
Pictures from Jerusalem this week show many religious Jews continue to use chickens as per their community's custom.
credit: פלאש 90
credit: פלאש 90
credit: פלאש 90
credit: פלאש 90
credit: פלאש 90
credit: פלאש 90
credit: פלאש 90
credit: פלאש 90
credit: פלאש 90
Pictures courtesy of Flash90