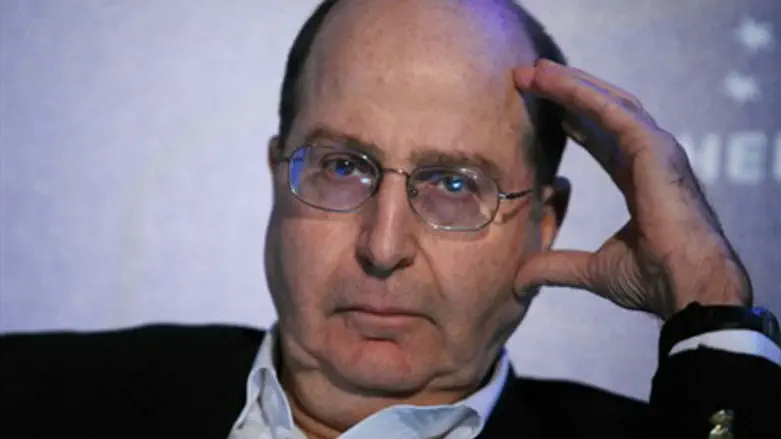 Moshe Yaalon
Israel News photo: Flash 90
Defense Minister Moshe Ya'alon on Monday reiterated Israel's determination to defend itself, as tensions inside Syria reach new heights.
Whatever the United States does regarding Syria, Ya'alon warned Damascus, Israel was not involved – but if Syria leader Bashar al-Assad insisted on getting Israel involved, the country would have an appropriate and strong response ready.
"We tell the mass murderer in Damascus again that anyone who attempts to damage the peace and quiet of Israeli residents and drag them into a confrontation will pay a high price."
Ya'alon was speaking at a ceremony honoring exceptional IDF officers.
Addressing the group, Ya'alon said that "here, and now, thanks in great measure to you, we have a strong army that allows us to guide the country responsibly, and to send a message to all those who seek to harm us that they will pay a high price for doing so."
There were many elements, Ya'alon said, that sought to "incite" Israelis against the IDF.
"Tens of thousands of soldiers and officers, you among them, who are committed to your mission 24 hours a day, seven days a week, and have to make monumental personal and family sacrifices, see with your own eyes the attempts to ruin your reputations.
"Even if there is a point to what they say, criticism must be made in a positive and constructive manner," he added.