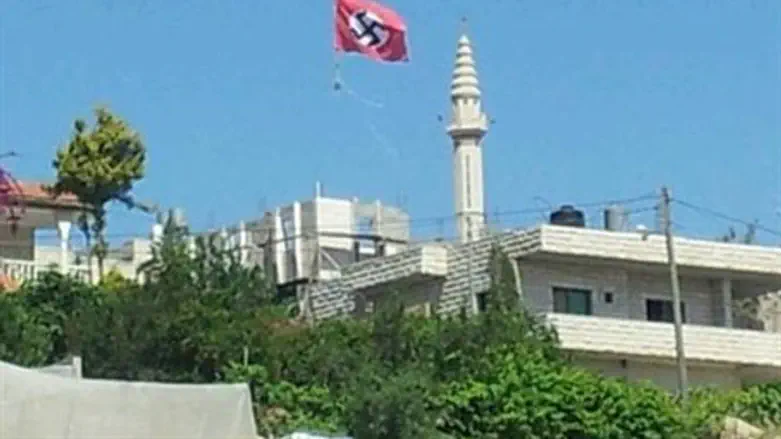 Nazi flag
Tatzpit Agency
A former Waffen-SS soldier will be put on trial in Germany for the murder of Aldert Klaas Dijkema, a resistance fighter, who was shot back in September 1944, reported the Guardian.
The trial is set to take place in a court in the western German city of Hagen. The alleged murderer, Siert Bruins, is now 92-years-old, but was found medically fit for the proceedings.
Bruins, who is accused of shooting Dijkema in the back, has denied responsibility for the murder.
In a statement, the court said that "the accused is alleged to have taken Mr. Dijkema on the orders of his superior ... in a car near to a factory. There, the accused and his accomplice are alleged to have shot Mr. Dijkema four times. He was hit in the back of his head, among other places, and died immediately. Later on, the accused and his accomplice admitted that Mr. Dijkema was shot as he tried to flee."
"I walked on the right [of Dijkema], he was on the left. Then suddenly I heard the shots, and someone fell," Bruins retorted in a televised interview with the broadcaster Das Erste.
Bruins' declaration proves that he had been present at the murder of Dijkema, although he claims it was another soldier, now dead, who had shot the victim.
Bruins trial is expected to extend until the end of September.
In July, the Simon Wiesenthal Center launched Operation Last Chance II, a campaign to root out surviving Nazi war criminals to bring them to justice before they die.
Several German prosecutors have been actively seeking out some of the last living accomplices and perpetrators of the Holocaust in which over 6 million Jewish lives perished.