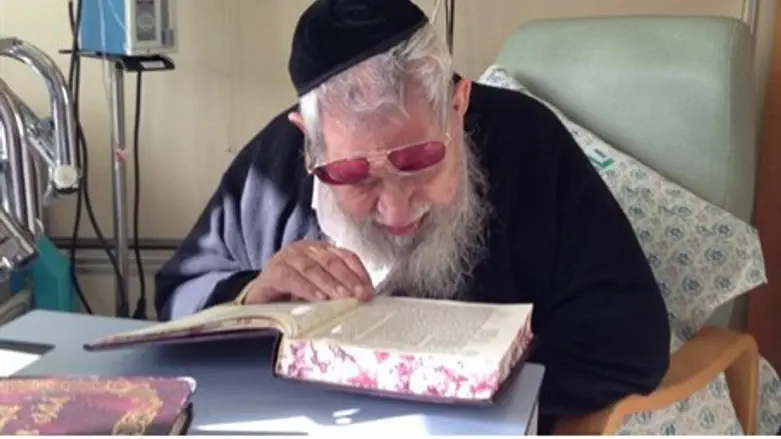 Rabbi Ovadia in hospital
Spokesman
Rabbi Ovadia Yosef, who was hospitalized Sunday morning after suffering severe back pain on the Sabbath, is fine, said a spokesperson for Hadassah Ein Kerem Hospital in Jerusalem. In order to ensure his full health, said Professor Haim Lotan, director of the hospital's cardiac unit, the Rabbi will remain in the hospital for tests for at least several days.
"Rabbi Yosef feels well and is under constant supervision," Lotan said.
Earlier Sunday, Rabbi Yosef was taken to the hospital for treatment after he experienced severe pain on Shabbat. His followers were alerted to the problem when he did not appear at the Torah study hall (Beit Midrash) near his home for prayers Sunday morning.
The Rabbi experienced pain over Shabbat, and on Saturday night family members took him to his personal physician, who recommended he report to the hospital after resting Saturday night. His family has asked the public not to come visit Rabbi Yosef in the hospital in order to avoid disturbing the medical staff.
Rabbi Yosef underwent back surgery last month after suffering severe pain, and his current pain could be an effect of the procedure.