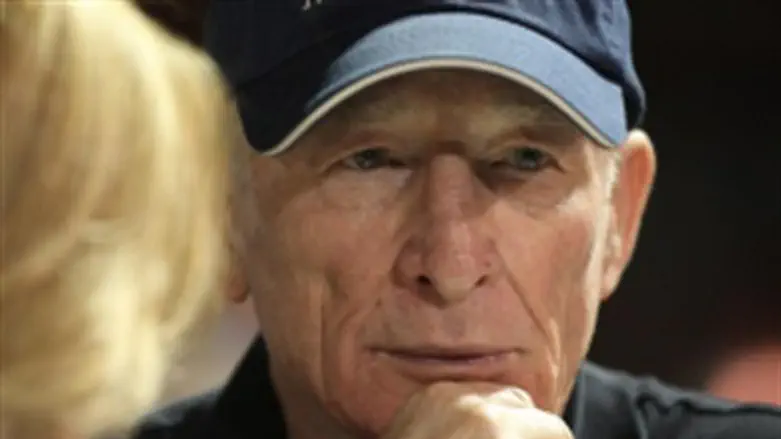 AG Yehuda Weinstein
Israel news photo: Flash 90
Attorney General Yehuda Weinstein has denied reports that Prime Minister Binyamin Netanyahu and Bayit Yehudi leader Naftali Bennett have struck a deal in which the government will release terrorist murderers as a "gesture" to the Palestinian Authority in "peace talks," and also approve construction of a large number of housing units for Jews inJudea and Samaria.
MK Merav Michaeli (Labor) demanded that Weinstein instruct the prime minister to make the alleged agreement public, but Weinstein replied to her and said that no such deal exists.
"After checking the matter vis-a-vis the prime minister's office, it has been verified that there is no deal between the prime minister and the head of Bayit Yehudi or any other member in it, regarding the release of prisoners and the thawing of construction in Judea and Samaria," a special assistant to Weinstein, Attorney Oren Pono, wrote MK Michaeli.
Even if there had been such an agreement, Prime Minister Netanyahu would not have had to present it before the Knesset, Pono wrote. He noted that there is no law in Israel that requires the prime minister to receive Knesset approval for agreements of various kinds.
Bennett has also denied that there was a deal between him and Prime Minister Binyamin Netanyahu, in which he agreed to accept the release of 104 terrorist prisoners, and Netanyahu agreed to allow the construction of 1,000 homes for Jews in Judea and Samaria.
He said that the report was "baseless" but went on to say that tenders for construction will be issued in the coming days, and that this building will take place in locations where there had been a de facto freeze on construction, including parts of Jerusalem.
The number of housing units to be approved is a "respectable" one, he said.