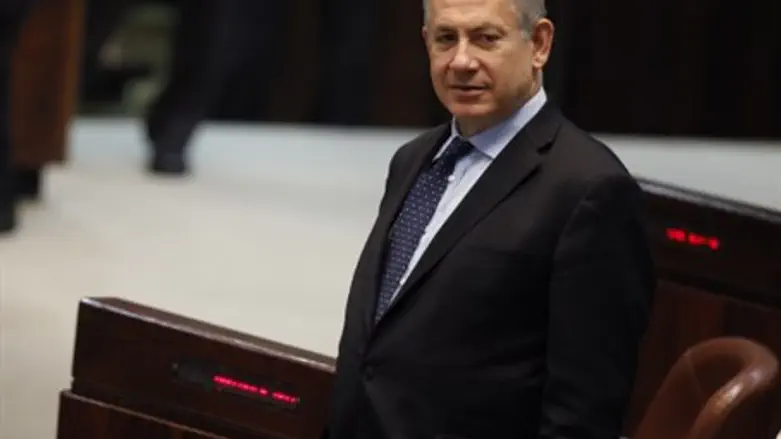 Prime Minister Binyamin Netanyahu
Flash 90
A 22 year old Israeli who is serving time in prison for previous crimes was arrested Thursday, after police said he had sent a threatening letter to Prime Minister Binyamin Netanyahu.
According to police, the letter contained threats against Netanyahu over the government's recent decision to release over 100 terrorists, as a "gesture" to encourage the Palestinian Authority to enter into negotiations with Israel. The specific content of the letter was not revealed.
Dozens of police arrived to arrest the suspect at Hadarim prison, a minimum security facility near Netanya, where he is being held. He is to be arraigned and indicted later Thursday, police said, adding that he would now be transferred to a facility with a higher level of security.
Police said that they found several home-made weapons in his cell when they arrested him, adding that they suspected that he had planned to attack police when they came for him.
The suspect is refusing to answer interrogators' questions, police said. He had been convicted of participating in so-called "price tag" incidents against Arabs, and for making threats against an activist from the far-left Peace Now organization.