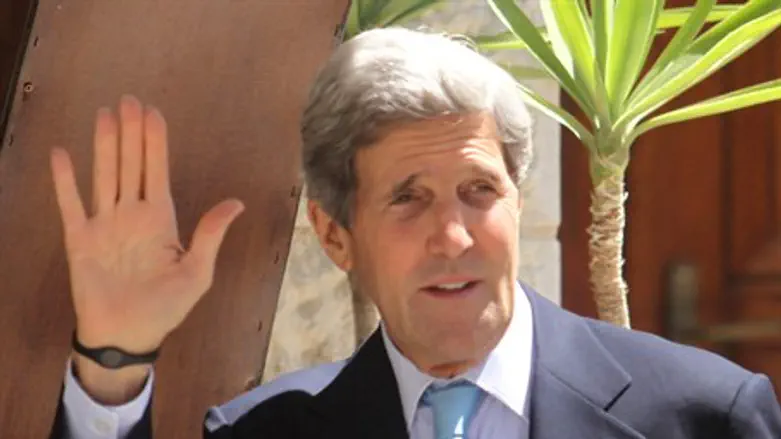 Kerry with PA official
Flash 90
Negotiations with Israel are paying off already for the Palestinian Authority (PA).
The United States' consul general in Jerusalem, Michael Ratney, signed an agreement Sunday with PA caretaker prime minister Rami Hamdallah, according to which the U.S. will pay the PA $148 million.
PA finance minister Shukri Bishara witnessed the ceremony along with the director of the United States Agency for International Development, David Harden, reported the Bethlehem-based Maan news agency.
"Hamdallah applauded the US government for supporting the Palestinian people financially and noted that the latest grant would help Palestinian institutions continue to provide services to citizens," said Maan, which is seen as a semi-independent news agency.
Ratney, for his part, asserted that his country would continue to support the "Palestinian people" and assist the PA's efforts to develop state institutions.
In August, US President Barack Obama decided to waive restrictions set by Congress on sending money to the PA, in order to bolster the PA leadership after it resumed talks with Israel.
Since 1994, the year that followed the signing of the Oslo accords that created the PA, the Authority has received about $4.3 billion.