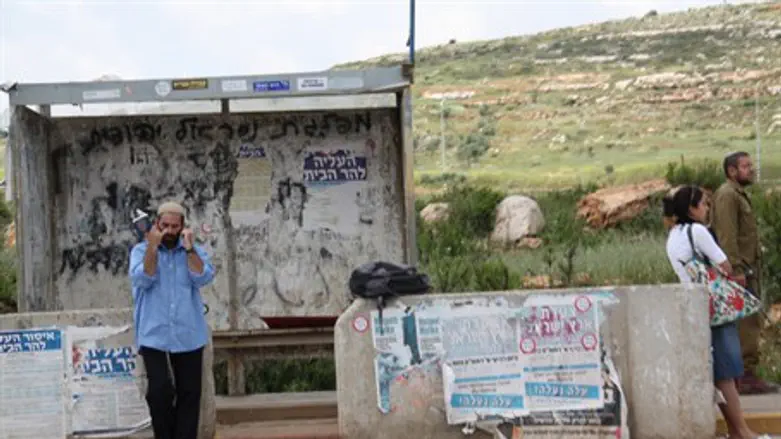 Israeli hitchhiker waits for a ride in Samari
Hillel Meir
Yechiel Bareli, a resident of Kiryat Arba, told Arutz Sheva Sunday about an incident three days earlier in which an Arab driver tried to run him over.
Bareli said that he had been standing at a hitchhiking station near Maon, in the southern Mount Hevron area.
He was waiting for a ride when an Arab vehicle approached, then accelerated and veered right into the hitchhiking station stopping zone, and back into the road. Bareli jumped onto the sidewalk, and manged to avoid getting hit.
Bareli said that he is certain that this was a deliberate attempt to hit him, because he heard the motor being revved up, and because the car entered the stopping lane completely before exiting it.
He called the police after the event but he did not have the car's license plate number and therefore not much could be done. All he knows, he said, is that there were three men inside the car, which he believes was a Renault.
Bareli said that all he can do is warn the public about the danger of hit-and-run attacks by Arab drivers in Judea and Samaria.