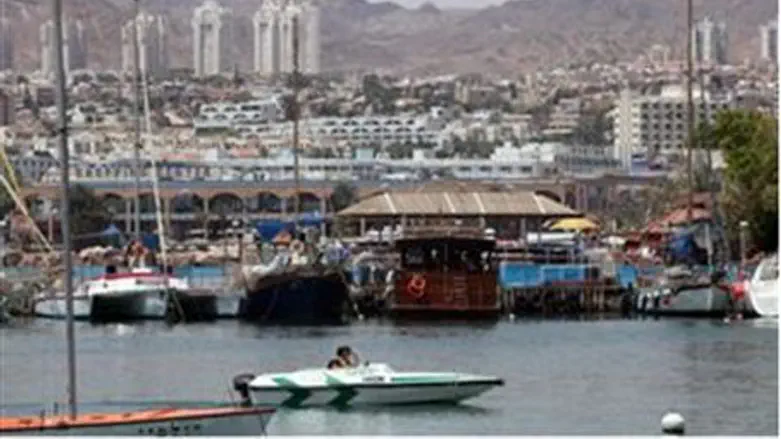 Eilat
Israel news photo: Flash 90
At least one rocket was fired towards the Israeli resort city of Eilat on Monday night.
Sirens were heard throughout the city shortly before 1:00 a.m. Local residents reported hearing explosions following the sirens.
The Iron Dome anti-missile system, which was just recently deployed near Eilat, reportedly intercepted the rocket before it could explode in a populated area.
There were no reports of damages, but three people suffered shock. Two of them were treated by paramedics and the third was taken to the Yoseftal Hospital in the city.
The IDF and the police are searching the area to determine whether any rockets exploded inside the city, but so far have not located any remains of rockets.
Last week, Israeli authorities shut down Eilat's airport for several hours over unspecified security concerns. An Egyptian source later said that the airport has been shut because Egypt sent a warning about an attack originating in the Sinai.
The Iron Dome battery was placed near Eilat in July, after several rockets had been fired at Israel's southernmost city from the restive Sinai.
A few weeks earlier, Israeli security forces located the remains of a Grad missile that was fired towards Eilat.
A Sinai-based jihadist group had "taken credit" for that attack, claiming it fired two Grad missiles towards the city and claimed that the missiles had "frightened Allah's Jewish enemies" and made them run for shelter.