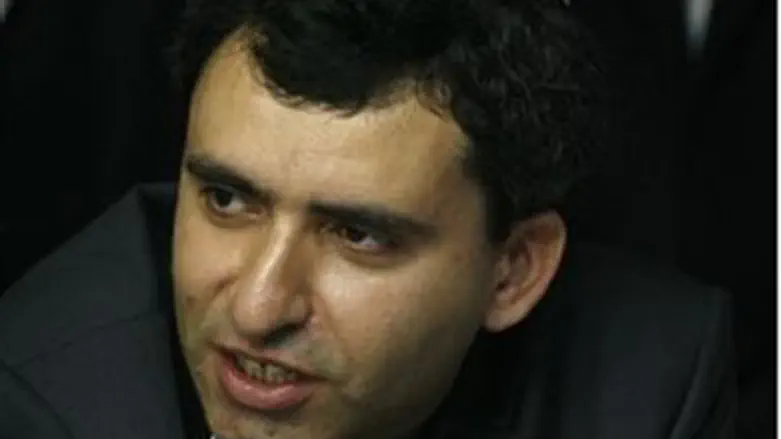 MK Elkin
Israel news photo: Flash 90
Deputy Foreign Minister Ze'ev Elkin (Likud) went on the radio Monday to scold Yesh Atid leader and Finance Minister, Yair Lapid, over his criticism of the decision to build 1,200 more homes in the cradle of Jewish national life – Jerusalem, Judea and Samaria.
MK Elkin told IDF Radio, "Lapid's reaction is harsher than that of the Americans. After that, people wonder why the world attacks us."
"The Jewish majority on Jerusalem needs to be maintained," Elkin explained. "What is happening is what needs to happen. Israel had the right and even the obligation to build."
Housing and Construction Minister Uri Ariel (Bayit Yehudi) announced Sunday that 1,200 new tenders for contruction of Jewish homes would be issued – about 800 in Jerusalem, and the rest in Samaria and Judea.
This announcement raised the hackles of the Palestinian Authority, as well as Israeli politicians from the left, and also elicited condemntion from Yair Lapid, who is considered to be a "centrist."
According to a Facebook post Lapid put up Sunday, "announcing the tenders for construction of the homes at this time is a double mistake."
The money could be put to better use building homes where people actually want them, Lapid wrote, and announcing the tenders while negotiations with the PA are going on in Washington "will cause more friction in our relationship with the Americans." 
Lapid's statements concerning demand for housing in Judea and Samaria were belied by a report issued by the Population Bureau just last week, showing an above-average population increase in the Judea and Samaria region (2.12% compared to the national average of 1.9%), which the report put down to both the higher birthrate among local Jewish communities and a high demand for housing in the region.
On Thursday, U.S. State Department spokeswoman Jen Psaki criticized continued Israeli settlement construction, saying "We do not accept the legitimacy of continued settlement activity and oppose any efforts to legitimize settlement outposts."
But nationalist MKs have rejected such criticism outright, with Housing Minister Uri Ariel (Bayit Yehudi) asserting that "No country in the world accepts diktats from other countries on where it is allowed to build or not."