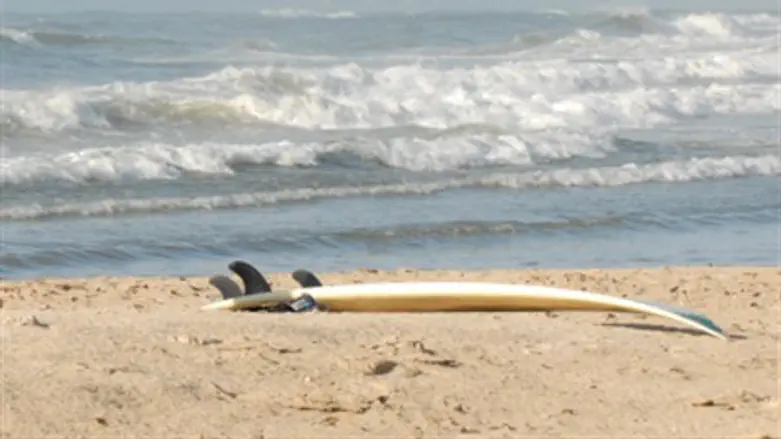 Beach (illustrative)
Flash 90
After five people drowned off Israel's shores last weekend, the Knesset called for a special discussion on how to increase safety at the shore – and ironically, two more people drowned Sunday as the discussion was taking place.
A 49 year old Shfaram resident drowned at a beach in Nahariya, and was declared dead on the spot, while a fifteen year old Tel Aviv resident, who was pulled from the water at the Bograshov beach in the city, was eventually resuscitated. He was taken to a nearby hospital in stable condition, although doctors said his condition could worsen.
During the Knesset discussion, MKs said the problem was one of manpower; many lifeguard stations are empty throughout the day because there is no money to pay for them, said Hadash MK Dov Hanin. "I visit the beaches in Tel Aviv and see closed lifeguard stations even in areas where the 'red flag' is flying, meaning that swimming is permitted," Hanin said. "We need to find funding for lifeguards for these stations to prevent people from drowning."
Many stations close down at 5 PM, Hanin said, and there is a need to staff stations until at least sundown in the summer months, since most people are at the beach in the late afternoon.
One of the problems, according to Avi Afia, head of Israel's National Lifeguard Organization, is that lifeguards are overworked, often putting in 12 hour days at multiple stations. Often, he said, lifeguards were called back to duty even when they have time off, in order to deal with personnel emergencies.
An Interior Ministry official speaking during the meeting said that the problem was not one of funding or personnel, but of work agreements with the lifeguards' union, which limit the hours and responsibilities of lifeguards. MKs demanded that another meeting be held, and that the Interior Minister himself attend and answer their questions.