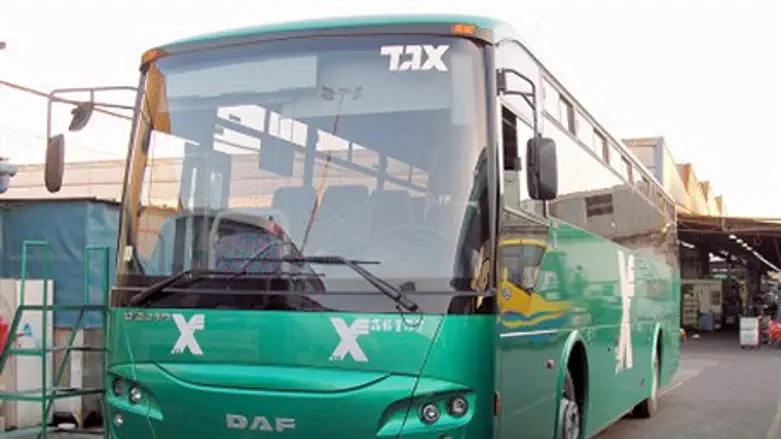 Egged Bus (archive)
Israel news photo: Egged
The heightened tension between hareidim and non-hareidim manifested itself in two violent incidents Thursday.
On Jerusalem's Egged bus line number 54, a secular man punched a hareidi man after the latter asked a secular woman to get up from her seat and move to the back of the bus.
While women sit in the back of the bus in the "mehadrin" lines that cater to the hareidi sector, bus number 54 is not one of these lines.
Police said the secular man reacted to the hareidi man's request by physicaly assaulting him, tugging at his beard and finally punching him in the nose. The man then got off the bus and ran away. The hareidi man received treatment from Magen David Adom and his condition was pronounced as good.
Passengers alerted the police, who questioned the passengers about the incident. Police are trying to locate the assailant.
According to the Mako news site, however, the Egged bus company has a different version of the same incident. According to Egged, the secular man suffers from mental health problems. He was harassing a hareidi passenger, and two other hareidim came to the hareidi man's assistance and hit the harasser. Police are sticking to their version, however.
In another incident, a religious soldier who came to visit relatives at the Beit Yisrael neighborhood of Jerusalem was attacked by several hareidim who called him names and threw objects and vegetables at him. While police had to come and extricate the man, he was not harmed.