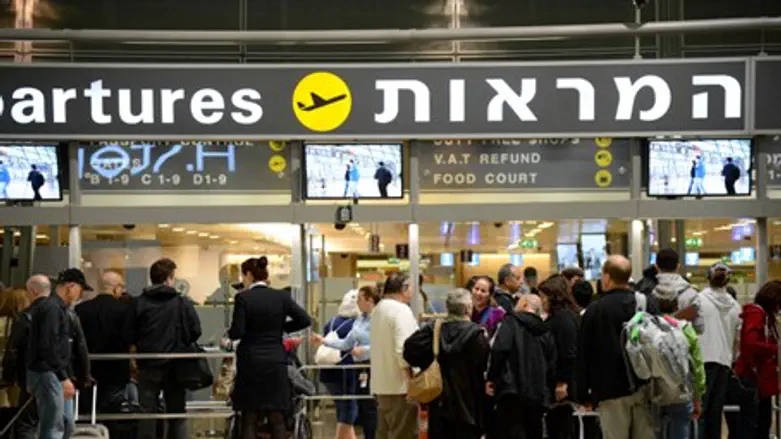 tourists at Ben-Gurion airport
Flash 90
At least once a year, something happens at Ben Gurion International Airport to cause a delay in arrivals and departures. Often, it's a workers' strike, but sometimes it is simply an act of G-d, such as thick ash floating on the wind along the flight path on a series of routes due to a spewing volcano. 
When it happens, the airport is packed with frustrated passengers stuck in transit, many of whom have nowhere to stay other than on the airport's functional furniture. 
But that situation is finally going to be resolved. 
The Israel Airport Authority has approved plans for establishment of a hotel at the airport, near Terminal 3.
The hotel is intended to provide rooms for airline crews, business people and passengers who find themselves delayed for any reason.
The tender for construction of the hotel has not yet been officially published.
At present, the closest hotel to the airport is the Sadot, a four-star boutique "airport hotel" owned by the Atlas corporation, located in nearby Be'er Yaakov, about ten minutes' drive from the airport.