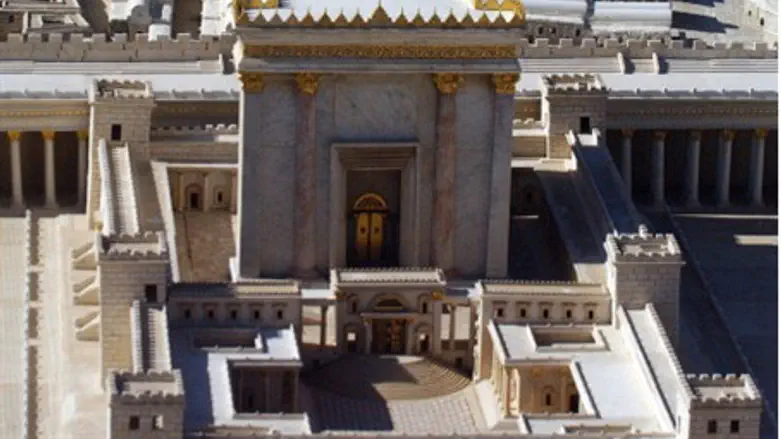 Model of 2nd Temple
Flash 90
A Jewish website that aims to teach Israelis about the Temple has been met with an angry backlash from the Arab Muslim community.
The Har Hakodesh (lit. "The Holy Mountain") website includes educational material about the history of the Temple Mount, which was the site of the First Temple and Second Temple. The Temples were the focus of divine service for the Jewish nation.
The site also includes stunning photographs of the Temple Mount, including pictures taken by a non-Jewish photographer from parts of the Mount which Jews may not enter.
What has caused upset in the Muslim world is a representation of the Temple Mount as it would appear with a rebuilt Jewish Temple atop it rather than Al-Aqsa Mosque that currently stands there.
The site has been repeatedly targeted by hackers, and has been the focus of criticism in the Arab media. Sheikh Raed Salah, who heads the hardline northern branch of the Islamic Movement in Israel, has called for an "Islamic awakening" in response to the website.
Arutz Sheva spoke to Boaz Yaakovi, from the Lev Hauma NGO behind the website. "We didn't do this to provoke or to annoy the Arabs," Yaakovi insisted.
"We're presenting history as it was," he argued.
When asked whether he sees the simulation of the Third Temple as provocative, he said, "If someone wants to get angry, what can I do? Because he's angry, I should ignore my truth?"
The desire to see a rebuilt Temple is central to traditional Judaism, and the Amidah prayer, which religious Jews recite three times daily, calls for the Temple to be rebuilt.