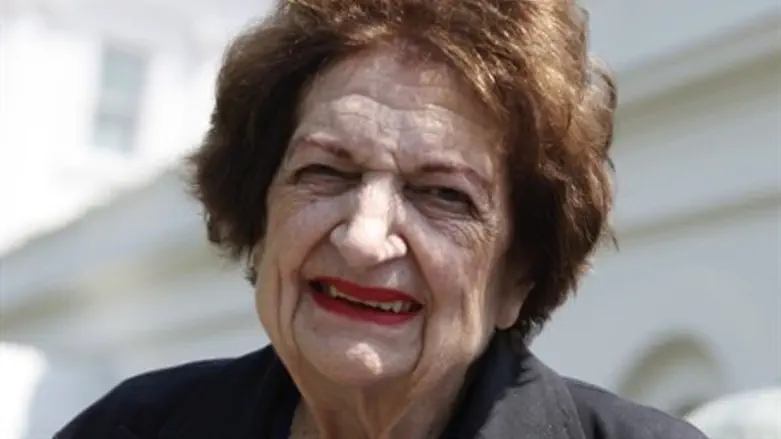 Helen Thomas
Reuters
It might not be the way most high-profile journalists would like to be remembered.
Not long after the passing of veteran American journalist Helen Thomas yesterday, aged 92, Hamas' very own "military wing", the Izzedeene al-Qassam Brigades, posted on its website a heartfelt eulogy.
The post - highlighted by the Elder of Zion blog - was entitled: "Rest in Peace Helen Thomas. We respect you for taking a stand."
Thomas has been eulogized by many - including the US President - as a trailblazer for female journalists, being the first woman to join the White House Correspondents' Association, and the first woman to serve as its president. She was also the first female member of the Gridiron Club, Washington's historic press group.
Politico.com wrote that she served for 57 years at United Press International, first as a correspondent then as a White House bureau chief, before becoming a columnist for Hearst Papers.
But the "stand" referred to by Hamas was, perhaps unsurprisingly, nothing to do with women's emancipation. Instead, the group - which calls for the annihilation of the Jewish people in its charter - praised Thomas for a rather ugly tirade against an American rabbi, filmed in 2012.
In the video, seen below, Thomas tells her Jewish interviewer that Israel should "get the hell out of Palestine," and that the Jewish people should go home to "Poland, Germany ... and America and everywhere else."