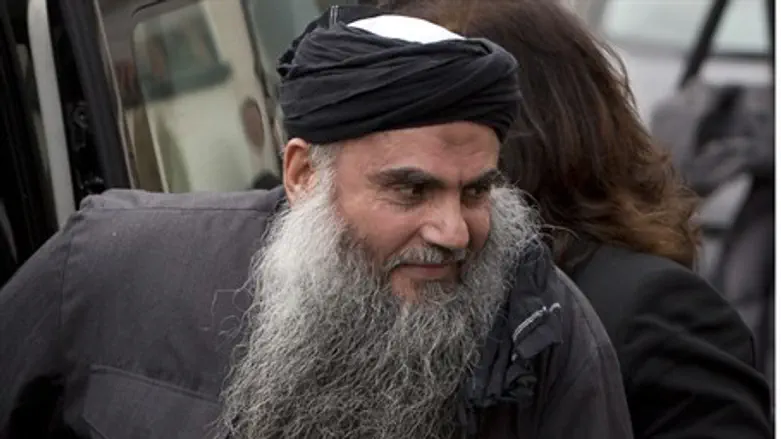 Abu Qatada
Reuters
A Jordanian military court has denied bail to Salafi Islamist Abu-Qatada Al-Filistini, who was extradited to the country from Britain to face terrorism charges.
"The state security court today refused to release Abu Qatada on bail," attorney Taysir Diab told the AFP news agency.
"The court gave no reason for its decision.  I will meet with Abu Qatada on Wednesday to look into the issue and decide future steps," he added, but gave no further details.
The Islamic cleric, age 53, was charged in a Jordanian court on July 7 with "conspiracy to carry out terrorist acts," within hours after he was deported to Jordan from the UK.
He entered a plea of "not guilty" to the charges.
Last month the Jordanian parliament passed special legislation in order to pave the way for Abu Qatada's deportation from Britain, where he had been detained for terrorist links. The treaty, which required the royal decree of King Abdullah II, also became law in Britain.
The decade-long legal battle required to wrest the Islamist fugitive from justice has embarrassed successive British governments and frustrated the British public. The Bethlehem-born hate preacher was once described by a Spanish judge as "Osama Bin Laden's deputy in Europe."
Tapes of his sermons on Islam were found in the home of Mohammed Atta, the ringleader of the 9/11 Al Qaeda terrorist attack on the United States.
Jordan sentenced Abu Qatada in absentia to life at hard labor and an additional 15 years in prison in 1999 and 2000 for conspiracy to carry out terror attacks against tourists in Jordan. He fought extradition for years, arguing he would face inhumane treatment and could not get a fair trial. Under the terms of the treaty, he is expected to receive a fair trial.