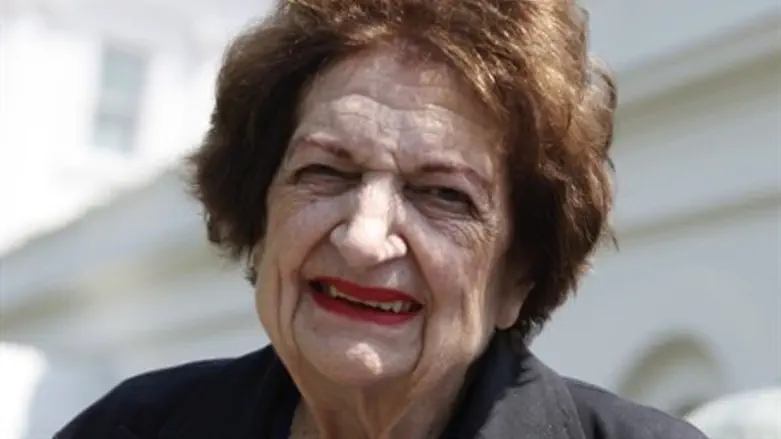 Helen Thomas
Reuters
President Barack Obama said Saturday that he was deeply saddened by the death of longtime White House journalist Helen Thomas, calling her a "true pioneer" who opened doors and broke down barriers for generations of women.
Thomas died on Saturday after a long illness. She was 92.
Thomas covered every president from John F. Kennedy to Obama and long held the informal title of "Dean of the White House Press Corps."
Thomas "never failed to keep presidents – myself included – on their toes," Obama said in a statement. "What made Helen the 'Dean of the White House Press Corps' was not just the length of her tenure, but her fierce belief that our democracy works best when we ask tough questions and hold our leaders to account."
"Our thoughts are with Helen's family, her friends, and the colleagues who respected her so deeply," the president added.
Her lauded career in journalism abruptly in 2010 when she went on an anti-Semitic tirade in an interview with a rabbi.
Thomas, a daughter of Lebanese immigrants, told the rabbi that Israel should "get the hell out of Palestine," and that the Jewish people should go home to "Poland, Germany ... and America and everywhere else."
After the video was posted, Thomas wrote on her web site, "I deeply regret my comments I made last week regarding the Israelis and the Palestinians. They do not reflect my heartfelt belief that peace will come to the Middle East only when all parties recognize the need for mutual respect and tolerance. May that day come soon."