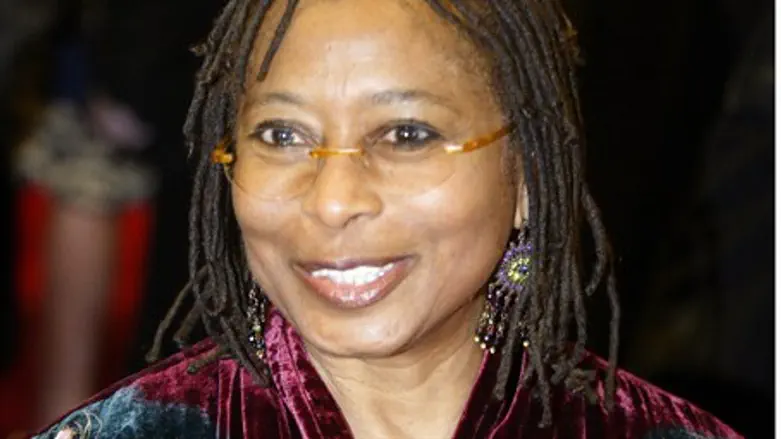 writer Alice Walker
Reuters
Pro-Israel advocacy group JCC Watch is holding protests on the second Thursday of each month until it sees new guidelines that prevent the UJA-Federation of New York's funding of activities that give a platform to activists of the Boycott, Divestment and Sanctions (BDS) movement against Israel, the JNS news agency reports.
JCC Watch held its first rally on July 11 outside of the 92nd Street Y (92Y) in New York City, protesting the 92Y's recent invitation of anti-Israel speakers including "The Color Purple" author Alice Walker and Pink Floyd band member Roger Waters.
The UJA-Federation of New York commits about $900,000 per year in funding to the 92Y, according to Richard Allen, head of JCC Watch.
The group is asking Jewish community members to "close your wallets to any of these charities that are promoting donor fraud," Allen told JNS.org.
"They're not telling their donors that they're using their money to undermine the state of Israel," Allen said of the charities.
The 92Y has "a history of working to promote those who are working to defame the state of Israel," Allen said.
JCC Watch is calling for the Jewish leadership of the 92Y to "regain control and establish guidelines so that these embarrassing events do not happen again."
Walker's "The Cushion in the Road" devotes 80 pages to fervently anti-Jewish ideas, explicit comparisons between Israel and Nazi Germany.
The 12 essays of the section, titled "On Palestine," which make up a quarter of the book, are rife with comparisons of Israelis to Nazis, denigrations of Judaism and Jews, and statements suggesting that Israel should cease to exist as a Jewish state.  
Walker, a Pulitzer Prize-winning African-American writer, essayist and poet, has a long history of biased statements against the Jewish state. In June 2012 she refused to allow an Israeli company to publish a Hebrew edition of her classic novel, "The Color Purple," in protest of what she described as Israel's "apartheid" policies and "persecution of the Palestinian people."
Most recently, Walker wrote a letter calling on the singer-songwriter Alicia Keys to cancel her upcoming July 4th concert appearance in Tel Aviv in protest of Israel's policies.