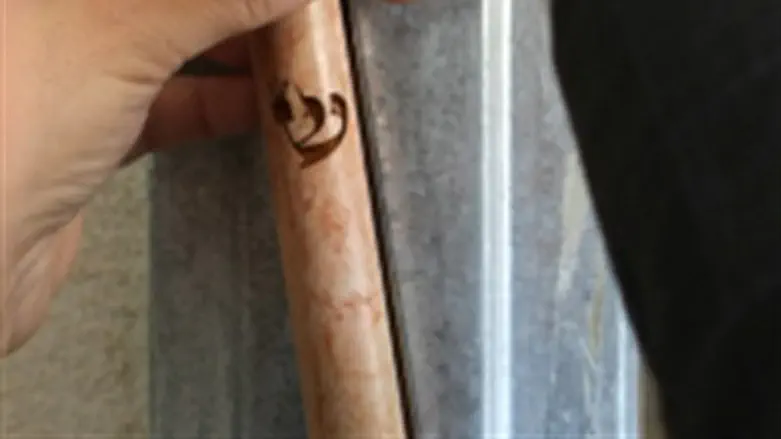 Mezuzah
Israel news photo: Flash 90
An Orthodox Jew living in Long Island is claiming that he has been evicted by his landlady after refusing to remove a mezuzah from his door, the New York Post reported Sunday.
In a Brooklyn federal lawsuit, Arye Sachs, 53, called the mezuzah a "priceless, irreplaceable protector" that helped him recover from three strokes and even made his divorce "one of the most amicable and peaceful divorces known to man."
He claims that his landlady, Margarita Pascale, repeatedly told him to take the mezuzah down from the door of the North Babylon apartment and evicted him after he refused to comply with her demands.
"Pascal [sic] informed me this residence is a Christian residence, and if I will not remove my mezuzah, I will be out 'on the street,'" Sachs alleges, according to the Post.
He says the mezuzah was missing when he returned from a trip last month, the New York post reported.