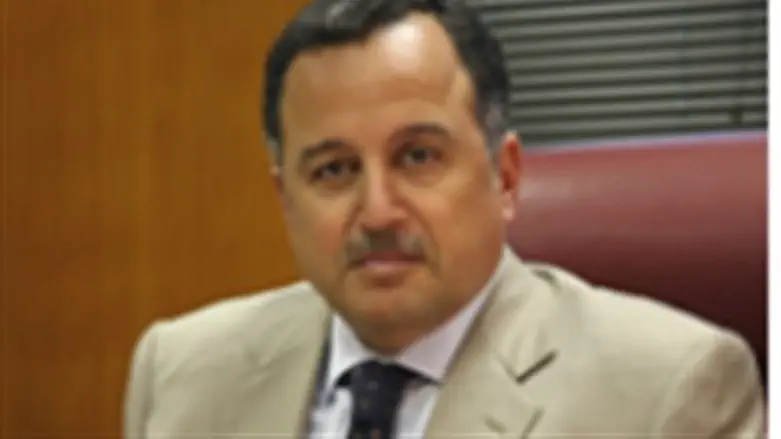 Nabil Fahmy
Photo: http://www.aucegypt.edu/ / American University in Cairo
The man appointed to be Egypt's new foreign minister once served as the country's ambassador to the United States. Nabil Fahmy accepted his new post on Sunday morning as the interim government in Cairo continues to be established two weeks after the overthrow of former President Mohamed Morsi.
According to the website of the American University in Cairo, Fahmy is the founding Dean of that institution's School of Public Affairs, and serves as the Chair of the James Martin Center for Nonproliferation Studies' Middle East Project. He has served since 2008 as Ambassador at Large at the Egyptian Foreign Ministry, and prior to that was Ambassador to the United States from 1999-2008. He also served for two years as Egypt's Ambassador to Japan, and before that for five years as the Political Advisor to Egypt's Foreign Minister. A career diplomat, Fahmy has served in the Egyptian government in various posts since 1974.
Other appointments were also made this past week as well. The man who conducted the negotiations with the International Monetary Fund on behalf of Egypt last year has been asked to serve as the nation's interim finance minister, according to sources in Cairo.
Hany Kadri, who oversaw the talks over a stalled rescue package designed to help save the Egyptian economy, has now been asked to rebuild the country's finances from an official position. 
Former Planning Minister Ashraf el-Araby is allegedly to be asked to return to his post, from which he resigned in May. In addition, former Interior Minister Ahmed Gamal el-Din is reportedly to be offered the post of Deputy Prime Minister for Security.
The new government is comprised of a wide range of officials from across the political spectrum who are being approached by interim Prime Minister Hazem el-Beblawi one by one.
The structure of the government, however, is being assembled under a "road map" plan supervised by the Egyptian Army, which deposed the prior Muslim Brotherhood-backed president.