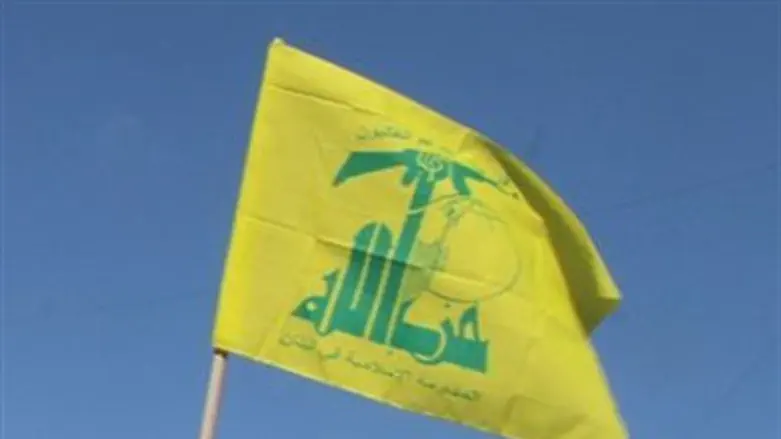 Hizbullah flag
AFP photo
The deputy head of the Hizbullah terror group pointed the finger at Israel for a car bomb explosion in Beirut this week.
Dozens of people were wounded after a car-bomb ripped through a Hizbullah stronghold in a suburb of the Lebanese capital Beirut.
Sheikh Naim Qassem was quoted by the Iranian-based Al-Alam as having said on Friday that the car bomb serves the Israeli project.
"The blast in is part of the ongoing targeting of the resistance, and the beneficiary of the blast is the system ... that serves the Israeli project," said Qassem.
"Anyone who saw the size of the explosion knows that what happened was a real attack, one which was part of a series that this hidden enemy wishes to carry out," he added, according to Al-Alam.
"Israel and groups working to incite [Sunni-Shiite] strife" were responsible for the attack that wounded over 50 and caused extensive material damage, he added.
Qassem also criticized Arab countries for not condemning the blast.
"Let the people comment on the Arab silence, and particularly by the Persian Gulf [countries], over the [southern suburb] explosion," he said.
The Liwa'a 313 Brigade, a faction of the rebel Free Syrian Army (FSA), claimed responsibility for the bomb attack, lashing out a Lebanon for actively assisting Hizbullah. It claimed the bombing was a response to Hizbullah participation in the Syrian regime's ongoing offensive against the city of Homs - a strategically important position and a hub of rebel activity.
Initially Hizbullah said it wanted only to defend 13 Syrian villages along the border where Lebanese Shiites live, and the Sayyeda Zeinab shrine near Damascus, which is revered by Shiites around the world.
However, its terrorists later encircled Qusayr with regime troops before the launch of a withering assault on the strategic border town. Hizbullah leader Hassan Nasrallah has promised that his group will be wherever is needed in Syria.
(Arutz Sheva's North American Desk is keeping you updated until the start of Shabbat in New York. The time posted automatically on all Arutz Sheva articles, however, is Israeli time.)