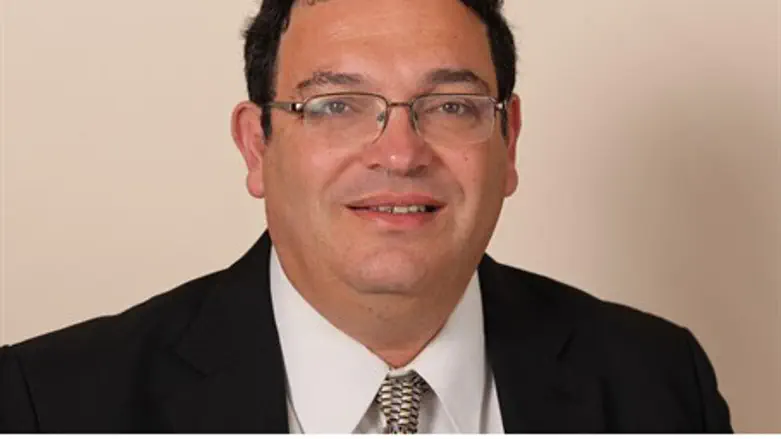 Education Minister Shai Piron
Flash 90
Education Minister Rabbi Shai Piron said Thursday that contrary to recent press reports, there has not been any recent change in his ministry's policies regarding school trips to Hevron.
While Minister Piron did not deny that he had scrapped his predecessor's program singling out the Cave of Patriarchs in Hevron as a preferred site for visits, he explained that the program he began implementing when he entered office is not meant to detract in any way from the City of Patriarchs, but to encourage schools to visit additional important sites throughout Israel.
The Cave of the Patriarchs (known as Me'arat Hamakhpela in Hebrew) is considered Judaism's second holiest site, after the Temple Mount in Jerusalem. It is the burial place of the three Jewish patriarchs (Abraham, Isaac and Jacob) and three of the four Jewish matriarchs (Sarah, Rebekah and Leah. The fourth - Rachel - is burial in Bethlehem). According to some traditions, it is also the burial site of Adam and Eve.
However, the previous Education Ministry's program to encourage students to visit the site was considered "controversial" by left-wing groups, due to the Palestinian majority in the city of Hevron. Muslims also revere the site site as the burial place of Abraham, who is also considered a prophet by the Quran.
Rabbi Piron declared that in his program, the only must-visit site is Jerusalem. Besides Jerusalem, however, six new sites are offered as preferred sites for visits every year.
"Sometimes these are sites in the Etzion Bloc (south of Jerusalem), sometimes in Hevron, sometimes in the Jordan Valley, sometimes development towns and other important sites in Israel."
"There is no reason to encourage visits to Hevron specifically, and not to encourage visits to other sites throughout the Land of Israel," he said. "There is one site that is a must, and that is Jerusalem – but besides it, new sites will be selected every year. School children will tour all of the state of Israel."