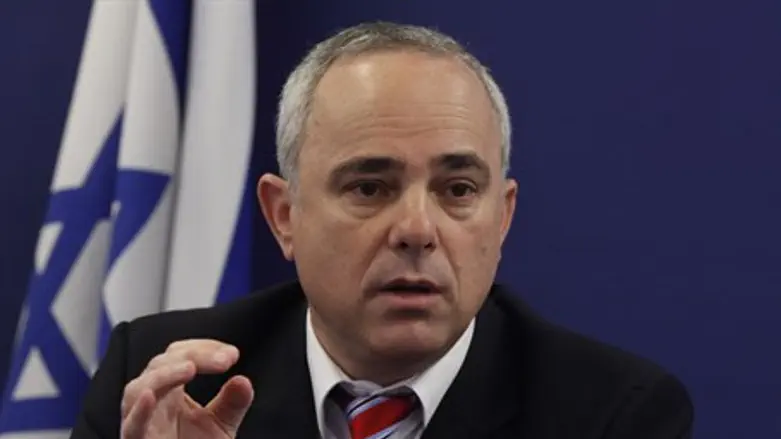 Minister Yuval Steinitz
Flash 90
The threat of a nuclear-armed Iran is "the equivalent of 40 North Koreas," Strategic Affairs Minister Yuval Steintz said Tuesday at the annual Cyber Conference at the Institute for National Security Studies.
Steinitz repeated Israel's long held position, that Iran's nuclear weapons bid is "the most critical and meaningful" subject "for the safety of Israel and the entire world."
He warned that Iran's new president, Hassan Rouhani, is "a wolf in sheeps clothing" and explained that for this reason, there is no time for diplomacy and additional rounds of talks.."
"The Iranian threat is the equivalent of 40 North Koreas, it is a threat that will change the world order," he added. "This is the challenge of our generation, as far as global diplomacy is concerned. There is time only for one thing, which must be made crystal clear.
"The Iranians," he said, "must be made to face a very clear dilemma: 'Do you want to save Iran's economy? Give up nuclear weapons and spare yourself a military risk as well. If you do not give up on the nukes, you will finish off the Iranian economy.'"
His comments came as human rights activists slammed Rouhani's government for a wave of executions - more than 60 in less than a month in office. Claims that the new regime is any more "moderate" than the previous one, they claim, ring hollow against such actions.