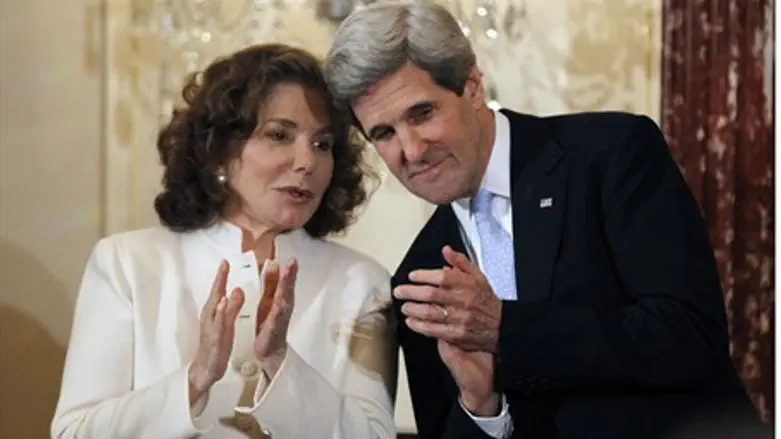 John Kerry and Teresa Heinz Kerry
Reuters
Teresa Heinz Kerry, wife of U.S. Secretary of State John Kerry, is in critical but stable condition after being taken by ambulance from the couple's Nantucket, Massachusetts home to a hospital on Sunday afternoon, sources close to the family told NBC News.
A spokesman for Nantucket Cottage Hospital said Heinz Kerry, 74, was admitted to the emergency room around 3:30 p.m. local time but gave no more public information about her condition.
Heinz Kerry, a breast cancer survivor, is the mother of three adult sons from her marriage to the late Pennsylvania Sen. John Heinz who died in a plane crash in 1991.
Secretary Kerry has been in Nantucket since returning from the Middle East on Wednesday, reported NBC News. A source told CBS News that Secretary Kerry is with his wife at the hospital.
Kerry was in the region last week in his latest attempt to get Israel and the Palestinian Authority to resume stalled peace talks.
He insisted before he left Israel that he had held "very positive" discussions with both sides since starting and that with "a little more work" the start of final status talks "could be within reach".
"I am pleased to tell you that we have made real progress on this trip and I believe that with a little more work, the start of final status negotiations could be within reach," Kerry told reporters at Ben Gurion Airport just before leaving for Brunei last Sunday.
"We started out with very wide gaps and we have narrowed those considerably," he said, describing them as "very narrow".