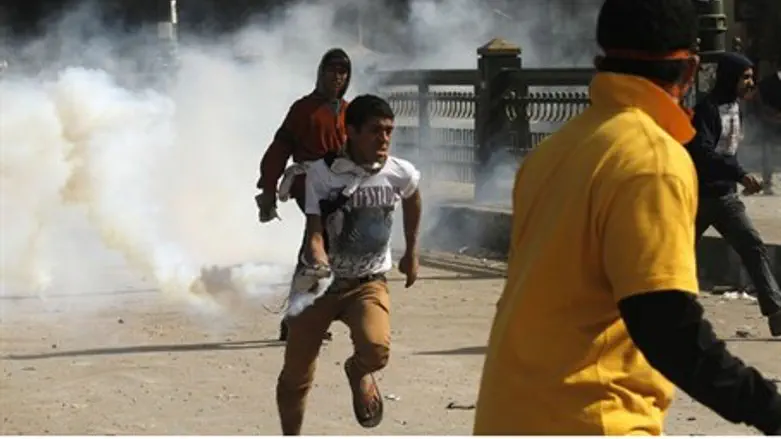 Riots in Egypt
AFP photo
Ziad Bahaa El-Din, founding member of the Egyptian Social Democratic Party, has been offered to become Egypt's new Prime Minister, sources told the website of the Egyptian daily Al Ahram on Sunday.
Mohamed ElBaradei, who was a vocal critic of the Muslim Brotherhood rule, is set to be appointed as vice president, the newspaper reported.
ElBaradei, the former head of the International Atomic Energy Agency (IAEA), was tipped to become the new prime minister but his candidacy was dropped after the Salafist Al-Nour party voiced objection.
The 48-year-old El-Din, an Oxford-educated commercial lawyer, was chairman of the Egyptian Investment Authority from 2004-2007, and later headed the Egyptian Financial Supervisory Authority in 2008, according to Al Arabiya.
He began his political career when he joined the Social Democratic party after the January 25 revolution that ousted President Hosni Mubarak in 2011.
Meanwhile, reported Al Arabiya, the Salafist party has rejected El-Din's nomination as well.
"We have not agreed with the presidency on Ziad Baha El-Din or ElBaradei," Al-Nour party said in a statement quoted by the network.
Last Wednesday, Egypt's army ousted and detained Islamist president Mohammed Morsi after a week of deadly clashes and mass protests calling for him to go.
Adly el-Mansour has been appointed the interim Egyptian head of state.On Friday he dissolved the Islamist parliament by decree.