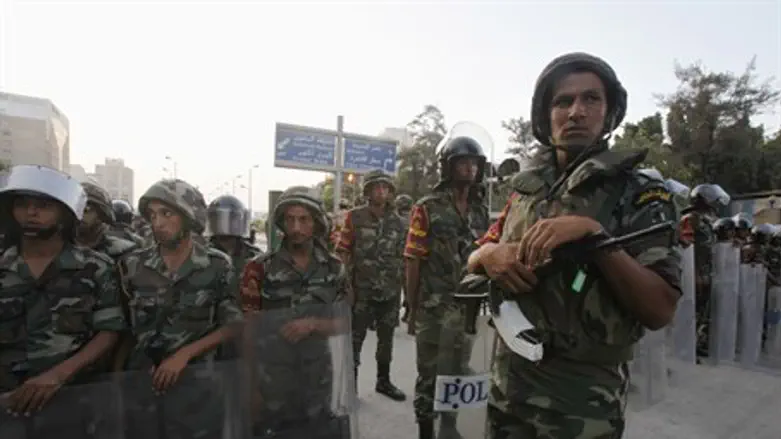 Military on Cairo streets
Reuters
There is fear in Egypt that bloodshed will take place on Friday, the first Friday after the military deposed elected Islamist president Mohammed Morsi following demonstrations by millions of citizens.
The Egyptian Islamic Coalition, headed by the Muslim Brotherhood, called on supporters to take to the streets after the Friday prayers and hold huge rallies. Citizens were asked told to "demonstrate peacefully and say 'no' to the army's arrests and 'no' to the military coup.
The Coalition said it was time "to break the collusion with corrupt figures from the period of the Mubarak regime."
Al Ahram explained that the Coalition is an umbrella group that unites 40 Islamic movements, parties and organizations. It is headed by the Muslim Brotherhood and its polical party, the Freedom and Justice party.
Egyptian media reported that there were clashes Thursday afternoon between supporters of Morsi and security forces at A-Nahda, near Cairo University.
Several protesters climbed atop military armored personnel carriers and called out slogans against the military council that deposed Morsi. Security forces fired in the air to disperse the crowd. One person was arrested on suspicion that he held explosives.