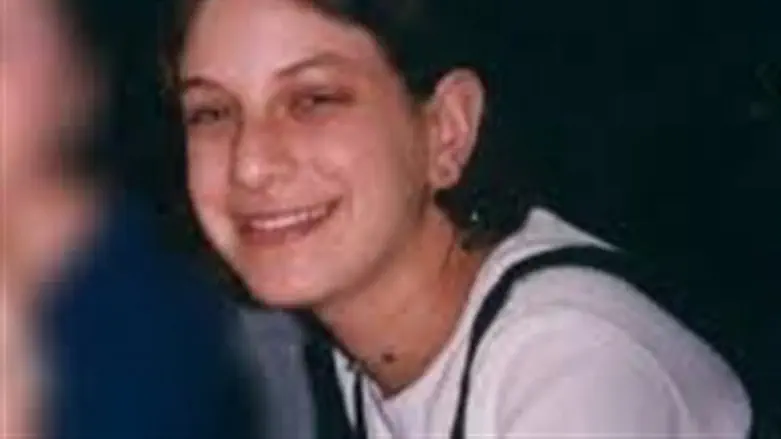 Malki Roth
Israel news photo: Keren Malka Foundation
The Israeli government presented the prestigious Magen Sar Harevacha Award to Malki Roth's parents for their work in helping special needs children through a fund named for their daughter.
Malka Chana Roth was murdered in 2001 at a age 15 – along with 14 others – in a terrorist attack perpetrated by a Hamas suicide bomber at the Sbarro pizza restaurant in Jerusalem.
Within weeks of the tragedy, however, her heartbroken parents, Frimet and Arnold Roth, channeled their grief into action by founding the Malki Foundation, together with a group of friends.
The organization has since helped to lighten the burden for thousands of Israeli families caring at home for a special needs child. Some 3,300 families from the Christian, Druze, Jewish and Muslim strands of Israeli society have benefitted from Keren Malki's three programs. 
One provides home care equipment on a long-term loan basis together with the Yad Sarah organization. A second gives partial funding for non-medical therapies such as physical, occupational, speech, horse and hydro therapies. And a third, the Zlata Hersch Memorial Therapists on Wheels Program, sends therapists into the homes of special needs children living in Israel's most distant and under-resourced periphery communities.
It's an type of activity that on Sunday, the government recognized with a special honor.
"Sometimes, the challenge of giving a special needs child a chance at the best outcome means the child has to be put into institutional care," Arnold Roth said. "But in this country, there are tens of thousands of families like ours where the parents have a firm conviction that no one, no agency, no institutional facility is going to do nearly as well as the parents and the family of the child with special needs.
"Our daughter Malki's love for her own disabled little sister, and her devotion, led her to do incredible things in the short and beautiful life she had. There was nothing we could do for Malki after the terrorists stole her future from her and from us. Nothing, that is, except to remember and honor it by doing positive, helpful things in her name."
Israel's Minister of Social Services, Meir Cohen, presented the Roths with the Minister's Shield for Volunteerism - Lifetime Achievement Award.
"Like so many other Israeli families, Frimet and Arnold suffered a loss of the kind that turns your life upside down," Keren Malki executive director Debbie Fishman said.
"In the wake of their tragedy, they transformed grief and pain into a conduit for giving and helping. They managed to complete the legal work of creating a new foundation within a month of Malki's death. The date on Keren Malki's certificate of establishment is September 11, 2001. 
"The events of 9/11 happened later that same day. You could say the good work of helping families from every part of Israeli society is their response to terror."