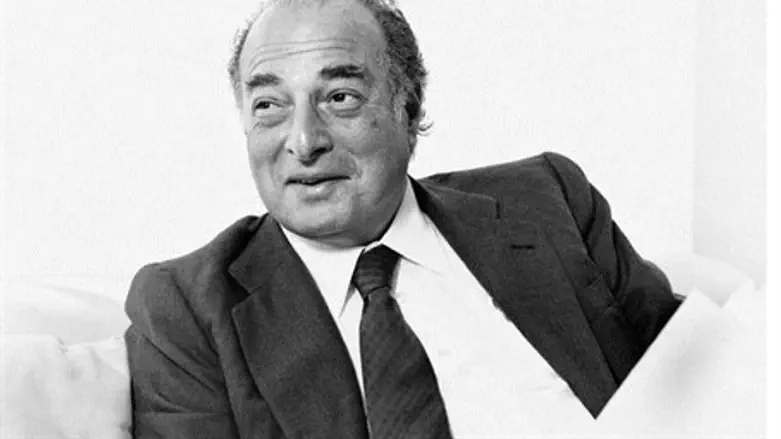 Marc Rich
Courtesy of Marc Rich Foundation website
Billionaire commodities trader Marc Rich, who fled with his parents from the incoming Nazis as a small child, and U.S. justice as an adult until winning a pardon, has died at the age of 78. He passed away Wednesday in a Swiss hospital from a stroke.
Avner Azulai, Israeli managing director of the Marc Rich Foundation, told media the businessman's body would be brought to Israel for burial Thursday at the Kibbutz Einat cemetery near Tel Aviv.
Born Marcell David Reich in Antwerp on December 18, 1934,  he was the only child of David Rich and Paula Rich-Wang. His family settled for a while in Vichy, France, following their flight from Belgium, before immigrating to the United States in 1941. 
He began his career at Philipp Brothers, a global commodities trader. The most successful oil trader of his time as the head of the global commodities powerhouse Glencore Xstrata, Rich lived for decades on the shores of Lake Lucerne. His worth was estimated by Forbes to be approximately $2.5 billion.
Rich was a major philanthropist who donated generously through his Doron Foundation, the Marc Rich Foundation and to the Zurich Jewish community. For more than two decades he contributed up to $80 million to Israeli hospitals, museums, symphonies and to the absorption of immigrants. Rich also received honorary doctorates from Bar-Ilan University, Ben Gurion University and Tel Aviv University for his philanthropic work. In 2008, he was an Honorary Fellow at the Herzilya IDC.
In addition to the villa on Lake Lucerne, Rich maintained a home in Israel, and one in Marbella, Spain.
He is credited with having invented spot oil trading with crude oil – the art of selling and purchasing crude for immediate delivery. Known for his skill in building a "spot market" for the black gold and taking business from the world's major oil groups, Rich traded with everyone, including some of the most unsavory nations in the world. 
During the Arab oil embargo of the 1970s, Rich used his Middle East contacts to purchase crude oil from Iran and Iraq and then made a handsome profit on the deal by selling it to American companies. 
In a biography written by journalist Dnaiel Ammann, "The King of Oil," Rich admitted to assisting Israel's international intelligence agency, the Mossad. "He was faster and more aggressive than his competitors," Ammann said. "He was able to recognize trends and seize opportunities before other traders, and he went where others feared to tread, geographically and morally."
In 1983 he also made it to the FBI's 10 Most Wanted List for tax evasion, fraud and racketeering – attaining status as being charged in the biggest tax evasion case in U.S. history.
Those who lobbied then-President Bill Clinton for a pardon in the final hours of his presidency included Israeli leaders Ehud Barak and Shimon Peres – a move that outraged many in the U.S. Marc Rich was pardoned on January 20, 2001.